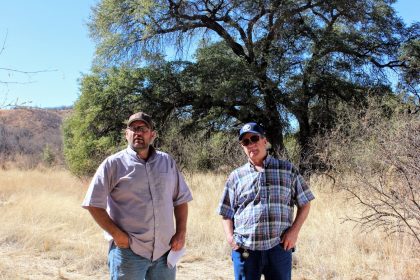 Where It's At
Patagonia Arizona is about an hour and 15 minutes outside of Tucson.  There are two ways to get there from Tucson. With your GPS mapping, our address doesn't show up yet so if you put into your mapping app, Flux Canyon Dr. and Acorn Rd, Patagonia Arizona (Google Maps),  you'll be taken to our gate. If you come through the town of Patagonia, you'll turn at Flux Canyon Rd. which is right after mile marker 17.
The shorter route is through Sonoita (65 miles)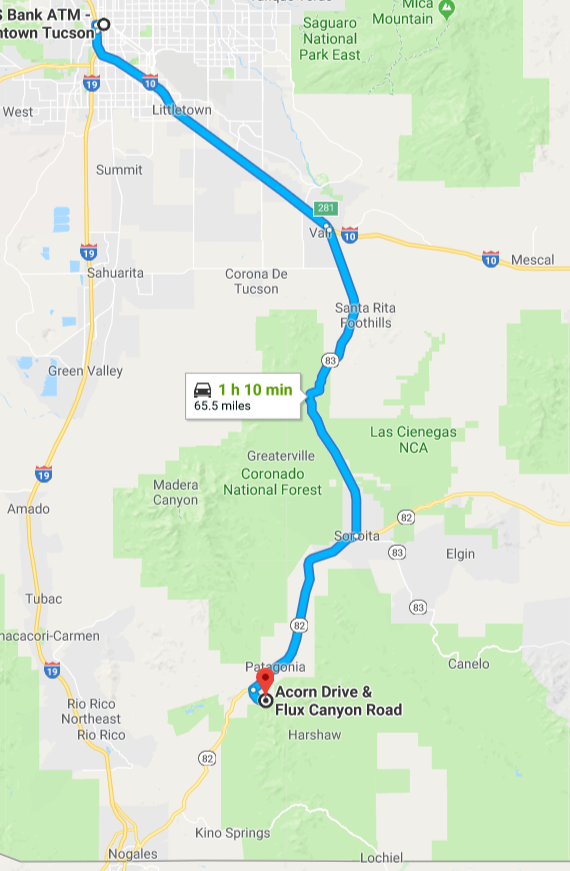 The longer route is through Nogales (77 miles)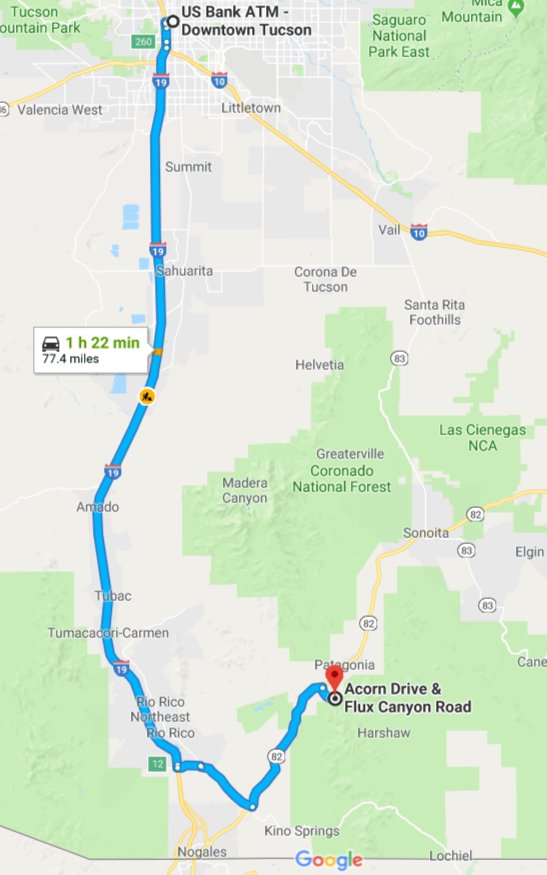 What's Around
The Town
The population of Patagonia is just under 1000 people.  The area is made up of a strong artist community and transplants from other states that want to Arizona western experience. A couple things to watch for (first of which is your speed while in town);
To Eat
One of our go to's is Gathering Ground Coffee and Grill – Great coffee and pastries for take out or any of their scratch breakfast or lunches.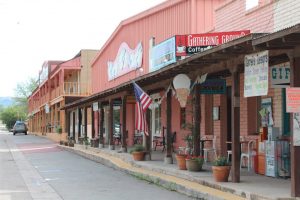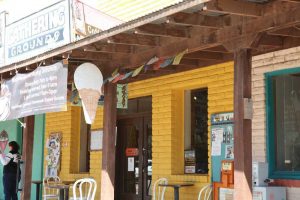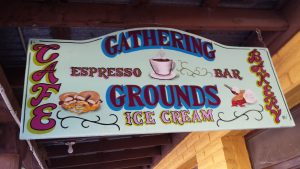 .
.
The Stage Stop Inn – get the burger, it's local beef and really good.  For lunch the burgers are $12 and $16 for dinner. The Arizona burger is my favorite. The hotel was recently renovated and the rooms are great if you'd like to stay the night.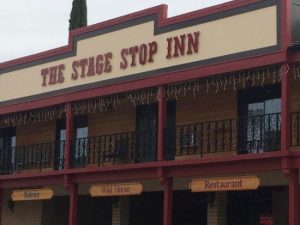 The Velvet Elvis (pizza) – YELP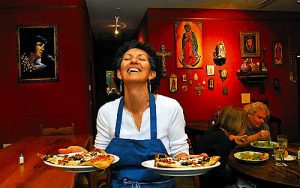 The Wagon Wheel – (bar and restaurant) –
Food is OK, the old western bar is pretty cool. YELP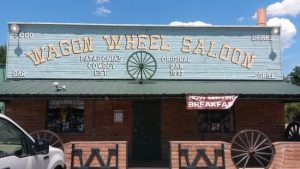 The Patagonia Market
Red Mountain – Farmers Market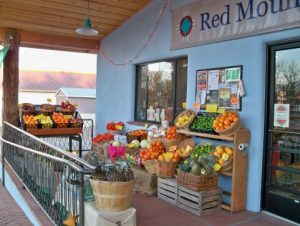 Gas Station – Politically Incorrect Gas Station (P.I.G.S.)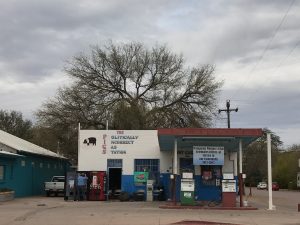 Our Property
Our area was once owned by Norman Cousins. Cousins was an author and editor from New York. He owned 150 acres which have now been divided into 3 to 25-acre parcels. Cousin's book, Anatomy of an Illness was made into a movie starring Ed Asner. Cousin's breakthrough work was on laughter and curing cancer. Once you get to the Flux Canyon area, you'll see that Cousins was on to something.  There are dozens of huge oak trees that are probably over 200 years old.  The entire Sky Islands area (click HERE) is filled with wildlife and is an internationally known bird watching location.  The contrast of grasslands, forests, sheer mountains all occurs on our property.  We have 14 acres down low and 1 acre up high.  Neighbors either call you a Nester or a Percher based on what you like the most. We are definitely Nesters and love the oak forest and grasslands.
Flux Canyon Rd is a county maintained road that turns into Forest Service access all around our property. It's not uncommon to see ATV or sightseeing tourists venturing up into the mountains around our property.
Before you come to the property, study THIS treasure map and see if you can find all the spots: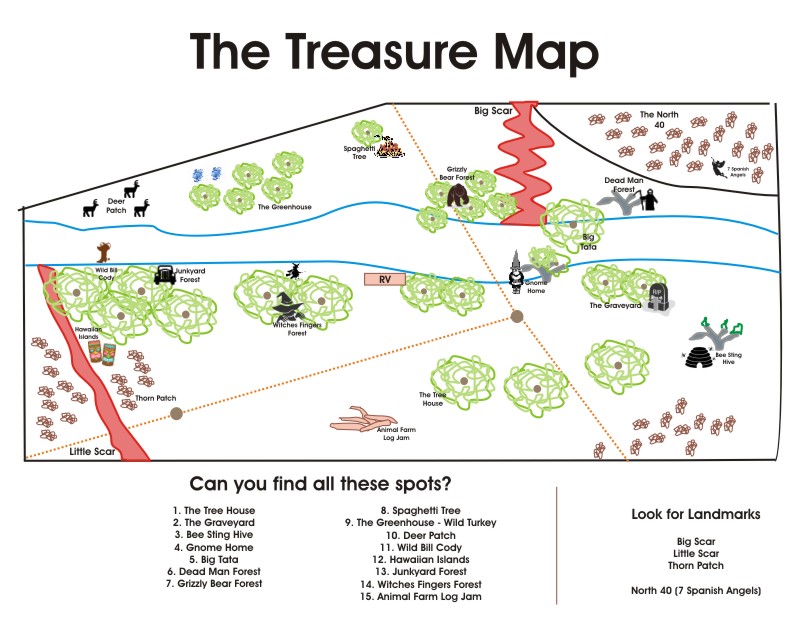 If you'd like to stay and you're not nuts about camping, check out my neighbor, Jean's Airbnb guest house. It's about $100 per night and really a nice place to stay;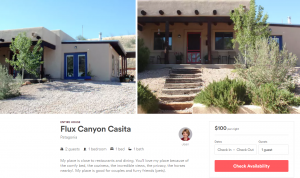 The Lake
Patagonia Lake is just over 2 miles away from the turn into Flux Canyon.  The lake has campgrounds, a market, boat rentals and a beach.  Make a day of it or camp out.  Last time I was there it's about $20 per carload for a day pass.
Nogales
The border town of Nogales is about 20 minutes to the south of our property.  All the major shopping stores (Walmart, Home Depot, Fry's Grocery) can be found in Nogales. A day trip across the border is a great time.  The Fray Marcos is a great spot to check out, it's the large highrise right on the main drag.  Jesus Peugeot is the grandson of the owner, look him up, and drop my name.  The restaurant La Cava is a must see.  I can recommend some dentists down there if you're interested.
Sonoita
About 20 minutes north of Patagonia is the town of Sonoita. Check out the Steak Out and get the burger or a steak. The beef is raised right in Elgin by they Wycoff family. Here's their ranch website. 
History of Patagonia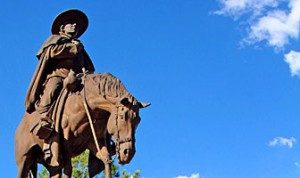 (from Town of Patagonia) Father Kino was in the area as early as 1692 carrying out his missionary efforts.  Principal residents at that time were the closely related Sobaipuri and Papago Indian tribes who were also closely related to the Pima Indians who lived in the Tucson area. The Apaches were also nearby and conducted periodic raids into the area.
Continuing raids by the Apaches inhibited efforts at mining and cattle raising as well as intimidating and driving away the other tribes so that at the time of the Gadsden Purchase in 1853 reports indicated that the area was so ravaged that little was left in the area.  Mining activity, however, was picking up, and in 1856 US Troops were sent to the area to restore order.
Unfortunately, with the onset of the Civil War, the troops were withdrawn in June of 1861 to deal with matters elsewhere and the Apaches resumed their depredations.   In 1865 they killed miner and entrepreneur William Wrightson, for whom a nearby mountain is named. Stories about that event also mentioned that the three previous mine managers had also been killed by Apaches so clearly those were hazardous times in southern Arizona.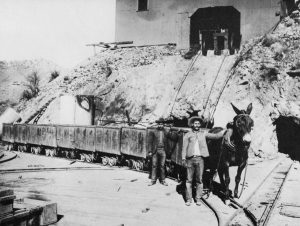 In 1867, with the war done, the army was sent back into the area, creating Camp Crittendon and mining and ranching activity picked up once again. By 1900, Patagonia rated a two-story railroad depot and by WWI Patagonia had running water, an Opera House, three hotels, a schoolhouse, two parks and several stores and saloons.
The 1920s were a period of uncertainty, and the stock market crash in 1929 was one of three town misfortunes that year. The economy didn't improve until the late 1930s when ASARCO built a mill and power plant at the Flux and Trench mines in the area. Those and other mines were revived to supply lead, copper, zinc, and molybdenum to the allied armies of World War II.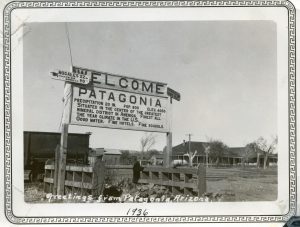 In 1947, townspeople called for incorporation, which became official on February 10, 1948. In 1957 troubles came again as ASARCO closed the Mill and Power Plant. In a month, the railroad had abandoned the depot and was pulling up the tracks.  Suddenly the town's main sources of income were gone.
Since then the Town has made slow but steady progress, capitalizing on the area's scenic beauty and unique ecology as an area with perhaps the greatest diversity of plant and animal species to be found in the US, together with its favorable climate and a growing colony of artisans and artists. Birders, fishermen, and hikers share the streets with shoppers looking for that perfect, unique gift, and everyone revels in the delightful weather.
Prior Owner of Flux Canyon – Norman Cousins
In an interview, he said that Tucson was in "far better shape than Phoenix, which is fast becoming one of the worst polluted cities in the U.S." He urged Tucsonans to take action before this area was "another smog bowl." Cousins had reason to be concerned about the quality of the southern Arizona environment, as he was building a home near Patagonia.
Mining Reopening in Patagonia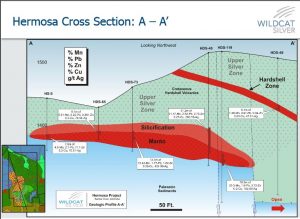 There is a proposed mine set to open up on top of Harshaw Rd and the forest service access to Flux Canyon. There are people on both sides of the issue.  Wildcat Mining has drilled over 176 exploratory holes around an old Asarco mine. They found huge supplies of silver among other things and are planning on doing an underground mining operation.  The impact on traffic and water have been a big debate in the Patagonia area.  Mining has been going on in the Patagonia mountains and Harshaw since the 1800's. Arizona Mining (Wildcat) is a junior mining company out of Canada that is doing the preliminary work.  From my understanding, they have enough private property to begin operations and go for a decade or two. They'll end up having to work with the US Forest Service, using the Mining Act of 1872 to expand and keep going.  To brush up on both sides, check out;
If Not Near Patagonia, Where Should Mining Occur? – Nogales International
Patagonia Could Become A Mining Town Again – KJZZ
Arizona Mining Inc. Purchases Historical Mining Site, Sparks Controversy – KOLD
Here are the two sides:
Arizona Mining Company Website
Birds are a big deal in the Patagonia area. The connection of mountains and abundant water is perfect for annual and migrating birds.  Check out the Hummingbird Sanctuary between town and our property (HERE). Tourist info – HERE
Movie and TV Production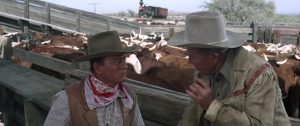 There have been a number of films shot in and around Patagonia. Some of these include:
Many well-known western movies and TV series were filmed on or near the Empire Ranch (Sonoita). They include (in alphabetical order):
3:10 to Yuma, Glenn Ford, Van Heflin (1957, Delmar Daves)
A Star Is Born, Barbra Streisand, Kris Kristofferson (1976, Frank Pierson)
Another Man, Another Chance, James Caan, Geneviève Bujold, Francis Huster (1977,  Claude Lelouch)
Bonanza, Lorne Greene, Michael Landon, Dan Blocker, several shows (1959-73 TV series, various directors)
Broken Lance, Spencer Tracy, Robert Wagner, Richard Widmark (1954, Edward Dmytryk)
Desperado, Alex McArthur, Yaphet Kotto (1987 TV, Virgil W. Vogel)
Duel In the Sun, Jennifer Jones, Gregory Peck, Joseph Cotten (1946, King Vidor)
Gunfight at the O.K. Corral, Burt Lancaster, Kirk Douglas, Rhonda Fleming (1957, John Sturges)
Gunman's Walk, Van Heflin, Tab Hunter, James Darren (1958, Phil Karlson)
Gunsight Ridge, Joel McCrea, Mark Stevens (1957, Francis D. Lyon)
Gunsmoke, James Arness, Dennis Weaver, Amanda Blake, several shows (1955-75 TV series, various directors)
Hombre, Paul Newman (1967, Martin Ritt)
Hour of the Gun, James Garner, Jason Robards, Robert Ryan (1967, John Sturges)
Last Train From Gun Hill, Kirk Douglas, Anthony Quinn (1959, John Sturges)
Monte Walsh, Lee Marvin, Jack Palance (1970, William Fraker)
Night of The Lepus, Stuart Whitman, Janet Leigh, Rory Calhoun (1972, William F. Claxton)
Oklahoma!, Gordon McRae, Shirley Jones (1955, Fred Zinneman)
Pocket Money, Paul Newman, Lee Marvin (1972, Stuart Rosenberg)
Posse, Kirk Douglas, Bruce Dern (1975, Kirk Douglas)
Posse, Mario Van Peebles, Stephen Baldwin (1993, Mario Van Peebles)
Red River, James Arness, Bruce Boxleitner (1988 TV, Richard Michaels)
Red River, John Wayne, Montgomery Clift (1948, Howard Hawks)
Return of the Gunfighter, Robert Taylor, Chad Everett (1967, James Neilson)
Ruby Jean and Joe, Tom Selleck, Ben Johnson (1996 TV, Jeffrey Sax)
The Big Country, Gregory Peck, Jean Simmons, Charlton Heston (1958, William Wyler)
The Cowboys, John Wayne (1972, Mark Rydell)
The Furies, Barbara Stanwyck, Walter Huston (1950, Anthony Mann)
The Last Hard Men, Charlton Heston, James Coburn (1976, Andrew V. McLaglen)
The Outlaw Josie Wales, Clint Eastwood (1976, Clint Eastwood)
The Wild Rovers, William Holden, Ryan O'Neal (1971, Blake Edwards)
The Young Pioneers, Linda Purl, Roger Kern (1978 TV series, various directors)
The Young Riders, Stephen Baldwin (1989-92 TV series, various directors)
Tom Horn, Steve McQueen (1980, William Wiard)
War Arrow, Jeff Chandler, Maureen O'Hara, Jay Silverheels (1953, George Sherman)
Winchester '73, James Stewart, Shelley Winters (1950, Anthony Mann)
Surrounding the property is the 5000-acre ranch owned by the Circle Z dude ranch. You can live the entire Arizona ranch experience, complete with trail rides and
The Circle Z Ranch, which started as a sheep-herding operation in the 1880's, was developed as a dude ranch in the 1920's. It is the oldest continuously operating dude ranch in Arizona.

In 1874, Denton Gregory Sanford, a native of New York, arrived on Sonoita Creek. He homesteaded on what is now the Circle Z Ranch, a courageous endeavor considering that the Apaches were still raiding and robbing at that time. His four-room adobe, plus auxiliary buildings made it "the finest hacienda in the southwest." An impressive set of the Sanford adobe ruins remain today across Sonoita Creek from the Circle Z complex.

A number of Sanford's relatives followed his lead, soon claiming hundreds of acres and controlling the water supply of a ten-mile strip of land. Cattle thieves were a constant problem in the area, but swift justice was meted out to rustlers, who soon learned to leave Sanford's stock alone. John Cady was foreman on the Sanford Rancho in 1881 when they closed out their cattle stock and set 13,000 head of sheep grazing on the range. The sheep were only run until 1884 and proved quite profitable. Scarcer than cattle, they brought a better price.

It was not until 1925 that the old Sanford Ranch passed out of the hands of the Sanfords. In that year, the Zinsmeister family of Louisville, KY, purchased the 5,000-acre spread from Sanford's daughter for the location of the present Circle Z Ranch. They immediately began to develop one of the finest guest ranches in the state. It was the golden age of dude ranching and the Dude Rancher's Association was just forming. The facilities were opened in 1926 with a capacity of 24 guests. Over the next few years, it was increased to accommodate 70. The average length of stay for a guest was one month and some families remained the entire season. Private railway cars of some guests remained in town on a siding by the Patagonia station. The flat land under Sanford Butte and west of the corrals served as the Circle Z polo field.

By 1929, the annual Fourth of July picnic and barbecue at the Circle Z was one of Santa Cruz County's biggest attractions. Upwards of 2,000 people would attend this event; arriving by train and private car, they were served pit barbecue with all the trimmings. Guests enjoyed band concerts, a rodeo including calf roping, wild horse and mule riding, bronco riding and a cigar race. A dance at Patagonia concluded the day.Then the Depression arrived, as did the drought, and the picnics were discontinued in 1934. Today, we scratch our heads in wonder about how all of it was accomplished without today's conveniences.

In the 1930's Circle Z was the home of El Sultan, the Spanish stallion owned by the ranch. He was a Cartuja Spanish sire with the unique distinction of being the only one of his breed in the U.S. Established in 1500, it is one of the oldest breeds in the world. He started as a gift from the Royal Spanish house, before its abdication, and reached the U.S. via Cuba. There were only 6 such stallions outside of Spain. In Spain the breed is known as "Caballo Santo" (the saintly horse) because it was originated by the church and has an extremely gentle disposition. The Spanish Remount has used the breed for centuries to produce cavalry horses. To this day, the Circle Z is noted for its fine horses. They are bred, raised and trained on the ranch.

World War II put a crimp in the resort and travel business, and the Circle Z ended up changing hands several times. In 1949 Fred Fendig came from Chicago and purchased the Circle Z. He was the owner-manager for the next 25 years. In 1952 the centrally located main ranch house with its two beautiful living rooms and large dining room burned to the ground. The Zinsmeister house was taken over and became the lodge in that year.

Hollywood has visited the ranch many times. Such movies as Broken Lance with Spencer Tracy and Monte Walsh with Lee Marvin have been filmed here. Scenes from El Dorado, with John Wayne, and the final episode of Gunsmoke were filmed on ranch property as well. In 1969, after considerable battling pro and con, the government dammed up Sonoita Creek several miles below the Circle Z. This formed Lake Patagonia, a narrow body of water three miles long, to be used for public fishing, boating and water supply. The high bluffs and tall cottonwoods seen in John Wayne's movie El Dorado lay beneath this water. The TV Series Young Riders chose the ranch for locations, and the ranch tack house was used as the background for part of a nationally circulated Chevy truck advertisement. Arizona Highways magazine has frequently visited the ranch for photographs and feature articles.
Around the Flux Canyon development and the Circle Z property are thousands of acres of forest service land.