Leman Academy of Excellence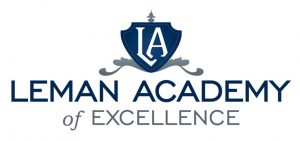 Joe is a founding board member of a new charter school located in Marana, Arizona.
The foundational principles for the educational philosophy of Leman Academy of Excellence have been formed and established by Dr. Kevin Leman, the founder of the school, who has often dreamed of launching a school and learning environment for young people that willingly engages and embraces parents in the educational process, highlighting the parent/teacher/scholar relationship to bring out the best in each and every child.
Leman Academy opened in 2015 with over 550 scholars. In 2016 the campus grew to 1080 scholars from PreK to 7th grade.  Leman Academy opened in Sierra Vista Arizona and plans to expand to Parker (Denver Metro) Colorado, Oro Valley and Mesa in 2018. Currently, as of August of 2018, there are 4500 scholars ready to start learning in 6 campuses in two states. From PreK to 8th grade, good things are happening at Leman Academy. Learn more at www.LemanAcademy.org.
Scholar success at Leman Academy is based on our unwavering commitment to combining our classical educational program and its ancient view of learning and traditional teaching methods that promote critical thinking skills with the present day methodology of data-centered based learning that involves rigorous assessments to measure scholar learning and achievement. Today's world demands that schools focus on not "what was taught" but rather on "what was learned," and to this end, we will strive and hold ourselves accountable.