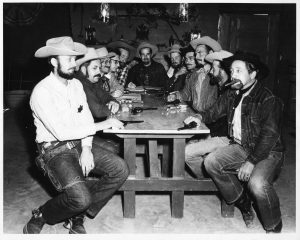 Arizona Small Business Association – Board President of 40-year-old, 11,000-member trade association based in Phoenix with offices in Tucson and Flagstaff.   Launched and chaired  ASBA's public policy efforts to affect small business issues at a state level. ASBA is Arizona's largest trade association.
Romans 12 Ministry – Founding Elder – Romans 12 Pastors Pastors. Between 100 – 200 churches in the U.S. close their doors every day. Women in ministry often suffer alone.  52% of pastors feel overworked and cannot meet their church's expectations. Current.
Catholic Community Services – VP Board  & Member for 6 years of a $35m social service agency.– Founding Board President of CCS-Foundation.
Southwest University of Visual Arts – Board of Trustees of a Higher Learning Commission (HLC) accredited 4 year university with a focus on the arts. – Past.
Pima Prevention Partnership – Board Member, Alternative High School/Middle School in Tucson and Phoenix. Current.
Salpointe Catholic High School – Board Member, Alumni, and Parent 15-year member. Current.
Banner Hospital – Institutional Review Board Member who served for five years.  Past.
Casa Adobes Rotary – Past Member
Sertoma Club of Tucson – President – Past Member
Foothills Club of Tucson – 60+ member Tucson service club – Founder and two-term President.
Mankind Project – 2003 initiate and staff leader.
City of Tucson – Small Business Commission (Chair), Environmental Services Committee, Citizens Sign Code Committee.
UMC and Banner – Arizona Medical Education Task Force – Appointed by Governor Brewer to oversee the formation and merger of a public-private hospital group. UMC, Kino, and UofA College of Medicine.