Society – Deep Thoughts on the 'WHY?' of the Human Condition
How Society is Evolving
Abundance leads to apathy. This documentary breaks down the philosophy that Strauss and Howe coined and studied a theory known as the 4th Turning. In a nutshell the 4th Turning is a study of how generations rise and fall in an 80-year cycle. The pair studied history and put forth a fairly important argument. Below is a documentary by Steve Bannon, yep that Steve Bannon that holds a very important seat in the Trump White House.  Al Gore, while Vice President bought copies and sent the books to all the members of Congress in the late 1990's. So the idea is bipartisan! Below is Neil Howe explaining the theory of the 4th Turning and generational archetypes.
https://youtu.be/bsqu9gh6xhk
 "Worldwide, people are losing trust in institutions," he said. "Trust in the military, small business, and police is still there. But trust in democracies, media, and politicians is dropping."

"When was the last time we saw these changes and the rise of right-wing populism?" he asked. "The 1930s."
Howe's statement is borne out of a June 2016 Gallup poll. When poll takers were asked how much confidence they had in institutions in American society, the results were troubling.
Just 15% said they had a "great deal" of confidence in the US Supreme Court. Banks trailed behind at 11%, followed by the criminal justice system (9%), newspapers (8%), and big business (6%).
Meanwhile, just 16% expressed a "great deal" of confidence in the presidency, with that number plummeting to 3% for Congress.
In his keynote, Howe shared his forecasting logic:
"My method is to step back and realize one thing: There is something we know about the world in 20 years' time. The people who live there will be all of us, 20 years older and playing a different role. I call this 'looking along the generational diagonal.'"
The critical thing to remember about the current crisis period is that what comes next will be an era in which there is a new order.
According to the Strauss-Howe generational theory, as this new order takes root, individualism declines and institutions are strengthened.
"History is seasonal, and winter is coming," Howe has said. But after winter, comes spring.

As the American Revolution was followed by calm, as the Civil War was followed by reconstruction and a gilded age, and as the Great Depression and World War II were followed by an age of peace and prosperity, so too will this crisis period be followed by a calm, stable era.

It's simply a matter of time.

"Imagine some national (and probably global) volcanic eruption, initially flowing along channels of distress that were created during the Unraveling era and further widened by the catalyst. Trying to foresee where the eruption will go once it bursts free of the channels is like trying to predict the exact fault line of an earthquake. All you know in advance is something about the molten ingredients of the climax, which could include the following:

Economic distress, with public debt in default, entitlement trust funds in bankruptcy, mounting poverty and unemployment, trade wars, collapsing financial markets, and hyperinflation (or deflation)
Social distress, with violence fueled by class, race, nativism, or religion and abetted by armed gangs, underground militias, and mercenaries hired by walled communities
Political distress, with institutional collapse, open tax revolts, one-party hegemony, major constitutional change, secessionism, authoritarianism, and altered national borders
Military distress, with war against terrorists or foreign regimes equipped with weapons of mass destruction" 

 The Fourth Turning – Strauss & Howe
Jonathan Haidt is looking closely at society and how things evolve. Jonathan David Haidt is an American social psychologist and Professor of Ethical Leadership at New York University's Stern School of Business. His academic specialization is the psychology of morality and the moral emotions. Jonathan's  book, The Righteous Mind, is a fascinating read on the why's, how's and what's of human morality.  Morality you ask? How boring! Well at the root of all things on earth, at the intersection of all events in history, at the rise and fall of all civilizations, in your daily interactions with your family or at work, morality, and how we as people process our world is the root of everything.
Haidt weaves a theory that is well argued that there are 6 pillars which create the human moral compass.  He looks anthropologically to prove the point that humans are social beings, we use our moral tools to get along and thrive in groups.
1. The Care/Harm Foundation

This foundation makes us sensitive to signs of suffering and need. In order to maximize care and minimize harm, we enact laws that protect the vulnerable. We punish people who are cruel and we care for those in suffering.

2. The Fairness/Cheating Foundation

This foundation leads us to seek out people who will be good collaborators in whatever project we are pursuing. It also leads us to punish people who cheat the system. People on both the right and the left believe in fairness, but they apply this foundation in different ways. Haidt explains:

"On the left, fairness often implies equality, but on the right it means proportionality – people should be rewarded in proportion to what they contribute, even if that guarantees unequal outcomes" (161).

3. The Loyalty/Betrayal Foundation

All of us, whether on the right or left, are "tribal" in some sense. We love the people on our team, and loyalty makes our team more powerful and less susceptible to our failure. Likewise, we have a corresponding hatred for traitors. Those who betray our "team" for the other side are worse than those who were already on the other side.

Though Haidt sees both left and right as being tribal, he recognizes "the left tends toward universalism and away from nationalism, so it often has trouble connecting to voters who rely on the Loyalty foundation" (164).

4. The Authority/Subversion Foundation

Authority plays a role in our moral considerations because it protects order and fends off chaos. Haidt explains:

"Everyone has a stake in supporting the existing order and in holding people accountable for fulfilling the obligations of their station" (168).

5. The Sanctity/Degradation Foundation

No matter the era, humans have always considered certain things "untouchable" for being dirty and polluted. The flipside is that we want to protect whatever is hallowed and sacred, whether objects, ideals, or institutions.

People on the right talk about the sanctity of life and marriage. People on the left may mock purity rings.

6. The Liberty/Oppression Foundation

This foundation builds on Authority/Subversion because we all recognize there is such a thing as legitimate authority, but we don't want authoritarians crossing the line into tyranny. Both the left and the right hate oppression and desire liberty, but for different reasons.

The left wants liberty for the underdogs and victims (coinciding with their emphasis on Fairness/Cheating). The right wants liberty from government intrusion.
He digs into great thinkers like Plato and Hume who intuitively put forth arguments as to who's in control in our minds, the urge driven ego or the rational moral compass.  Haidt, like Gladwell and Duckworth (below), uses research studies and cross discipline analysis to prove, probably the most important point of all, which is  'what makes people tick?' His use of analogies like the real motivations in people are the large elephant and the part that controls our impulses and urges is the nimble rider help illustrate that to changes someone's mind and belief system, you can't appeal to the rider, you must get the elephant to WANT to change.  Haidt references my favorite book of all time, How To Win Friends and Influence People by Dale Carnegie. The Righteous Mind is a great read if you want to get to the root of the 'why' of human nature.
Haidt sums up his morality as an evolutionary tool theory:
Dr. Joseph Henrich on Society and how we evolved. Henrich comes from an anthropological view point. His examples are fascinating. Henrich focuses anthropologically and sets up many of the arguments Haidt takes on using both how we evolved and where we are today.
I stumbled on Prof. Michael Sandel from his podcast feed that hasn't published since 2009. Dr. Sandel teaches political philosophy at Harvard to a standing room only class or auditorium (here's his Harvard site). What I liked about the format was that he would take the big issue of the day and take the audience on a journey to explore all sides. His ability to powerful question and to make us students look at our deeply held perceptions in a new way is truly his gift.
Sandel's ability to formulate a point and weave together history, economics, sociology, and politics to explain our current political situation is exceptional.
Listen to Sandel from a London School of Economic lecture series.  It aired in March of 2017.  Lots of ideas to ponder on where we are as a society – HERE
Here's The Thing – Alec Baldwin – WNYC
I spent a whole day listening to Baldwin interview leaders in the entertainment industry. First, I know about Alec's life from a distance and his battles with addictions, anger and how he's grown as a man. He proves my theory that most men are broken and their journey to be fixed makes them a deeper spirit and someone I am drawn to. Second, his knowledge of his industry, his credentials, and his interview style makes these long form interviews really interesting to watch. He reads his guest, he's patient, his ability to build rapport and get guests to open up is truly world class.  If you can imagine, celebrities get interviewed for a living.  I've never really enjoyed listening to a typical mega star interview. I find them superficial. Not on this show.  Alec is a respected peer and he's honed his interview skills to a point where he gets big stars to open up, share stories, get to the root of who they are and what makes them tick. I  recommend you dig into HERE's THE THING. I particularly liked the Jimmy Fallon interview, it's a great start.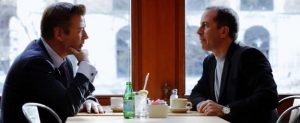 The Jerry Seinfeld interview is pretty special. Funny men through history have typically been some of the highest paid celebrities of their generations. Think Jerry Lewis, Bob Hope, Bill Cosby.  Jerry breaks down his past, dissects the art of stand-up comedy and why he's found his sweet spot. His conversations about the entertainment industry and his philosophy of doing what you love is pretty inspiring. Jerry exhibits the Grit Philosophy and obviously has the talent. He very clearly explains that the secret of success is tenacity.
Victor Davis Hanson on Great Literature
Victor Davis Hanson explains how the great works of literature, found in Classical Education, is more relevant today than ever.  Of course, I happen to be building out an educational network that focuses on the Classics. The deeper I dig the more I like it. Give it a listen – HERE
Victor Davis Hanson – Book Discussion on Wars from the past and today: HERE
Black Mirror Looks At Society
For a little flashback to the old Twighlight Zone days, the Black Mirror series on Netflix is great. My favorite episode speaks to the world we now live if with likes and selfies and a constant obsession with social media.  All the episodes have a deep meaning but this one is so chilling.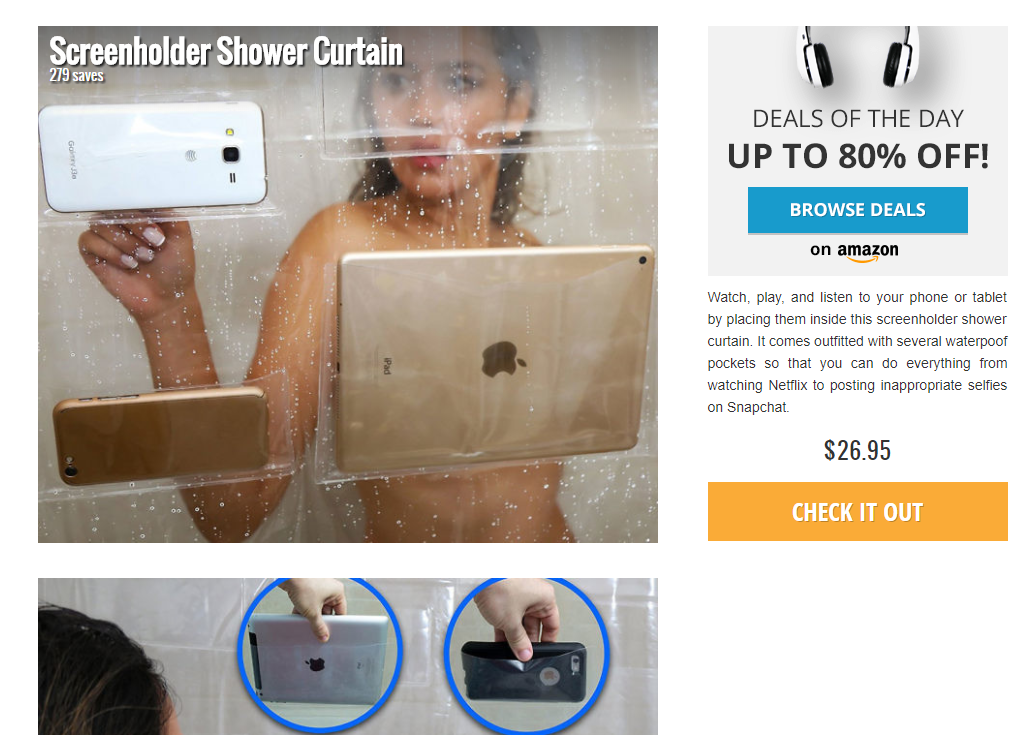 https://youtu.be/tdz4DvDG_gg
Former Facebook exec says social media is ripping apart society
Another former Facebook executive has spoken out about the harm the social network is doing to civil society around the world. Chamath Palihapitiya, who joined Facebook in 2007 and became its vice president for user growth, said he feels "tremendous guilt" about the company he helped make. "I think we have created tools that are ripping apart the social fabric of how society works," he told an audience at Stanford Graduate School of Business, before recommending people take a "hard break" from social media.
Palihapitiya's criticisms were aimed not only at Facebook, but the wider online ecosystem. "The short-term, dopamine-driven feedback loops we've created are destroying how society works," he said, referring to online interactions driven by "hearts, likes, thumbs-up." "No civil discourse, no cooperation; misinformation, mistruth. And it's not an American problem — this is not about Russians ads. This is a global problem."
Art of Manliness: Jordon Peterson on Exploring Archetypes – Show Highlights
Why do societies across the world and across time share some of the same archetypes?  Author Jordon Peterson digs into the phenomenon and does his best to explains the patterns and how are time is much like other times. History does repeat itself.
How Jordan's interest in myths percolated

A quick primer on Carl Jung's philosophy

How stories and myths give meaning and order to life

The Darwinian nature of myths that have been passed down thousands of years

How myths — like creation stories, worldwide floods, and apocalyptic events — relate to everyday life

The big archetypes found throughout world history and cultures

How meta-narratives instruct us and set the pattern for action and behavior

Why accepting and even welcoming struggle is important for a flourishing life

Why ideologies are dangerous

Nietzsche and the death of God

Making the case for mythology in a post-secular world

Why Jordan's work attracts far more men than women

Why men should forego the pursuit of power and instead seek competence
Once again, Peterson is on with The Art of Manliness.  The theme…Life is hard, set a course, get uncomfortable and do the work.  PLEASE listen to this one, you'll know exactly where I'm coming from and how I approach this crazy journey;
Charles Murray – AEI Events – Sounds Super Familiar!
I've heard of Murray and a couple of his books, in particular, Bell Curve.  This interview (I cued it up to when it really gets good), raps up his life's work of researching and writing about culture, politics and social science. A few themes that jumped out at me include his education outside of traditional education. While writing Human Character, Murray spent 6 years digging into the arts and music aspects of humanity. His 6 years of research mirror my work in building out the curriculum of a classical model school. The effort was the largest undertaking I've ever experienced. It took me forever to research and build out 9 grades and 8 subjects per grade all focused on the great ideas of Western Philosophy.  The experienced made me look at society through the lens of over 5000 years of civilization. The rise and fall of civilizations follow a few distinct patterns.  Murray's comments about retiring because he's, basically moving to a spot of hopelessness about the future prospects of America. He comments about wanting to make way for a new brand of Libertarian/Conservative thinkers that aren't so jaded.  I feel like I've been on a similar journey as Murray but I'm about 25 years younger. I relate to his feeling of hopelessness. After years on the radio, waking up and complaining and researching all the nuances of the day, I got to the point where I felt like our country can't pull out of the tailspin we are in.  I have the fortune to know this and also be given a path to be in a position to impact the bleak future through my current career.
I relate to his belief that community, work purpose, family and faith are critical to happiness. Give this a listen;
Murray then reflects on how politics and policy have changed over the past few decades, and he closed with advice to all those who still hold libertarian or conservative principles: Character is destiny.
A few more Charles Murray interviews:
Author Charles Murray on Bubbles, Marriage and 'Coming Apart
Charles Murray on Education Myths
Charles Murray on the Stossel show.
Love Mike Rowe
The outrageous costs of getting a 4-year degree is no longer the ticket to a better life.  Society pushes student debt and ballooning University costs as the way to the good life. Education is one thing but good old fashion GRIT will get you a long way as well.  Mike nails it in this interview:
Income Inequality – Haves and Have Nots
Despite spending $15 trillion since LBJ enacted the Great Society legislation, poverty in America still hovers at around 10% of the population.  The why's and how's of poverty have been studied by at length. One of the causes that I've watched is the use of restrictive land planning enacted by local communities to keep poverty out of their back yard.  I've covered the impact of restrictive zoning (in the name of no-growth and environmental preservation) in Pima County and I've seen first hand how these policies have driven up the poverty rate.  The green belt surrounding Boulder is another area that I've watched make housing less affordable and force the lower rung workers to have to commute 45 minutes plus to get to a low wage job.  This interview by  Brookings Institution Senior Fellow Richard Reeves discusses his book "Dream Hoarders: How the American Upper Middle Class Is Leaving Everyone Else in the Dust, Why That Is a Problem, and What to Do About It." The book argues that the top 20 percent of income earners in America are increasingly passing their status to their children, reducing overall social mobility for the bottom 80 percent.  AEI Banter interviews Reeves. In particular notice, the discussion on heavily Democratic run cities that practice their politics as long as it doesn't impede upon their home values.
Full AEI interview – HERE
You're seeing economists on the left, right, and center talk a lot about housing now. Could you get into that?

The more I look into housing and the combination of local zoning ordinances, federal tax subsidies in the form of the $70 billion a year mortgage interest and local property deduction, housing wealth, neighborhood schools, and so on, the more I have come to believe that regulation of land is becoming a bigger and bigger problem in the US. The US used to be a big country, it's getting to be a smaller country in the sense that the areas of economic prosperity and growth are smaller. We're also getting really expensive. Why? Because of land use regulation. You look at places like LA, which used to be zoned for 10 million people, now 4.6. It didn't get any smaller. What happened was all these zoning ordinances came around in single family dwellings. And then, it's totally in my self interest as an upper middle class person to resist any encroachment on that.

I don't in any way underestimate the political problems here. It does seem to me if we're willing to say "Look, these people are always going to be self-interested in everything they do and everything they vote for," there's no chance of making any kind of progress, so let's just walk away. Either let's live with the consequences of a fractured and unfair society or become really egalitarian and move towards very strong redistribution. Because if we're going to give up on the idea of mobility, well in that case, we better start compensating the losers much more handsomely. I don't really want to go either of those ways. Because neither of those ways seem to be particularly American. To give up on the idea of mobility and fluidity and meritocracy in the proper sense or to just say, "Look, let's just accept the fact we're going to have to take lots of money from these people and give it to the poor people who can't possibly keep up with them." Both of those are un-American solutions, so let's at least try. (Reeve's Lego YouTube)
Guns and Mass Shootings;
We must own up to the fact that laws and regulations alone cannot produce a civilized society. Morality is society's first line of defense against uncivilized behavior. Moral standards of conduct have been under siege in our country for over a half a century.
Moral absolutes have been abandoned as guiding principles. We've been taught not to be judgmental, that one lifestyle or set of values is just as good as another. We no longer hold people accountable for their behavior and we accept excuse-making. Problems of murder, mayhem, and other forms of anti-social behavior will continue until we regain our moral footing.
0
0
mainsiteadmin
https://joehigginsinc.com/wp-content/uploads/2022/12/JH_Colors.png
mainsiteadmin
2017-09-24 17:12:18
2017-09-24 17:12:18
Society – Deep Thoughts on the 'WHY?' of the Human Condition