Business Principals
Here's why I don't invest in or believe in the Stock Market, guys like Cliff Asness are hyper focused on taking rookies like me for a ride..  Guys like these are way way better than I'll ever pretend to be. I took a course in options trading of the SPX and learned a fun system. I played with fake money and did great. A bunch of friends played with REAL money and did absolutely amazing…for a while.  That's why my philosophy in business is to go slow in and get out quick if things aren't working.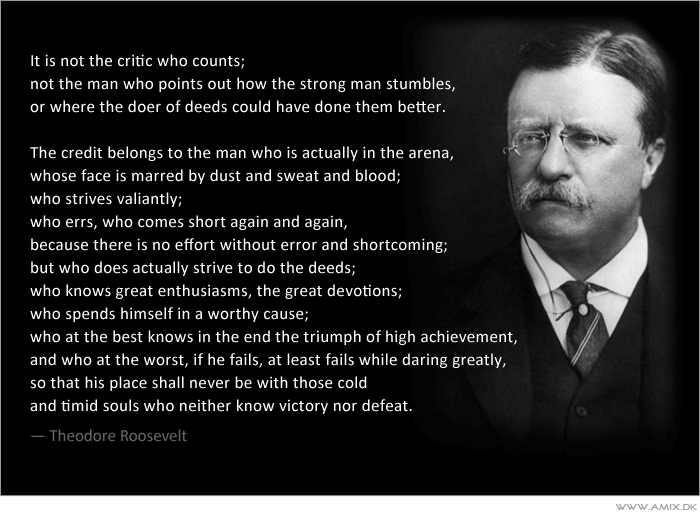 Every business I go into happens after hundreds of hours of research and on the ground discussions of people already in the business. What I do is the epitome of high risk. Business start-ups are the hardest of the hard. Many people may have a good idea but I've been able to build a business from an idea, over and over again.  To then scale up an idea is even harder. To be in business longer than 5 years where 90% fail is even harder. I've hit the 5-year mark six times.  God has been blessing me for a long time. He has opened and closed doors to me all with the goal of making me stronger and making my impact on society through my skill set ever bigger.
One of my favorite documentaries on a business visionary is Slingshot the story of Dean Kamen, the inventor of the Segway.  The story chronicles his quest to cure the biggest problem facing the third world…clean water. Please watch this documentary and realize that it takes Dean Kamen's to take the road less traveled.  The entrepreneur, inventor and business pioneers from the past and from today will make society a better place to live.
If you haven't subscribed to Harvard Business Ideas podcast you are missing out. The interviews are short and always covering the cutting edge issues happening in American business.
HERE's the Interview from Elena Botelho, partner at leadership advisory firm ghSmart, talks about the disconnect between the stereotype of the CEO and what research shows actually leads to high performance at that level. She says the image of the charismatic, tall male with a top university degree who's a strategic visionary and makes great decisions under pressure is a pervasive one. However, research shows that four behaviors more consistently lead to high performance in the corner office: 1) deciding with speed and conviction 2) engaging for impact 3) adapting proactively 4) delivering reliably. Botelho is the co-author of the article "What Sets Successful CEOs Apart" in the May-June 2017 issue of Harvard Business Review. 
I've been drawn to Seth Godin and his philosophy around education, the future and what society needs in the future. Are you an artist? Give this a listen and start growing your inner artist!
One of my favorite podcast is Entreleadership. It's part of the Dave Ramsay network.  This interview with the CEO of Ace Hardware nails what it means to run a successful business. Listen closely, this interview:
As a CEO and having done turnarounds, the key to fixing and growing a company is building out a great team and focusing on building a great culture. I stumbled upon 5 Dysfunctions of a Team by Patrick Lencioni and loved the way he uses the story to teach a lesson. His new book points out how to be humble and hungry.
I'm not a real sports fan. The only sport I've really ever gotten into is college football. I'm a big Notre Dame fan and have been to South Bend on a number of occasions and actually stayed in one of Knute Rockne's homes. Notre Dame football is something special I share with my Dad and brother in law. I enjoy college football because it is fraught with errors and mistakes. I enjoy the drama built around recovering from those mistakes. I find the NFL too produced and frankly too perfect.  Sports, in general, is the one place in society that where you get ahead on pure talent. Your education, your family upbringing or what neighborhood you grew up in means nothing. Talent is everything. That's why I like it.
I enjoy and understand the ranking system found in College football. The ranking allows a novice to pick up a game and immediately understand the drama between the teams. I love the age long rivalries and in state matches.  Michigan, Ohio State, Alabama, USC all have dominant systems but each has stumbled and had to rebuild. Those long dynastic dramas playing out are amazing to watch.
So with all of the above explanations, there is no one bigger to me in football than Lou Holtz.  Here's one his better interviews:
Want to know what the future of the world is going to look like? Check out the analysis by Elmor of Generation Z. They are still in elementary school but they will eventually rule the world.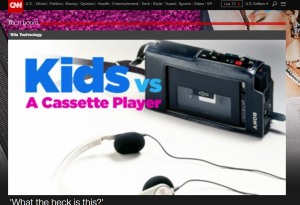 I grew up in the 1980's.  Grandson of a Butcher, the son of a Butcher, a transplant to Arizona via Wisconsin. Our entire family and community where JFK Democrats. From an early age, I identified with the Republican philosophies and with a huge streak to chart my own course as an entrepreneur.  I grew up on Reagan and American exceptionalism.  Check out the CNN 80's series to get a sense of the time that formed who I am.
Watch it HERE

I listen to and learn a lot from Entreleadership podcast. I have researched a number of personality assessment systems and have implemented 16 Personalities . This is a powerful tool for any family or business.  Ian Morgan Cron did a large study of CEO's and found that the highest predictor success is knowing your own strengths and weaknesses. Give a listen HERE.
Goals, Persistence, Business
The story of the Wright Brothers as told by David McCoullough ties in classical education, work ethic, midwestern values, and tenacity.  For a great lecture on what is possible spend an hour HERE.
Power, Who Has It, How Do You Use It and What It Looks Like
I read Robert Greene's book, 48 Laws of Power and got a lot out of it. After listening to his life story, I want to dig into his new Mastery.  I've referenced Malcolm Gladwell and his books about what separates common from great, it sounds like Mastery will be right up my. ally! This is a great interview that explains, once again, my theory that without understanding your own emotional motivations you will be short lived as a leader.  Give it a listen.
Robert Greene is the author of the New York Times bestsellers The 48 Laws of Power, The Art of Seduction, The 33 Strategies of War, and The 50th Law. His highly anticipated fifth book, Mastery, examines the lives of great historical figures such as Charles Darwin, Mozart, Paul Graham and Henry Ford and distills the traits and universal ingredients that made them masters. In addition to having a strong following within the business world and a deep following in Washington, DC, Greene's books are hailed by everyone from war historians to the biggest musicians in the industry (including Jay-Z and 50 Cent). Greene attended U.C. Berkeley and the University of Wisconsin at Madison, where he received a degree in classical studies. He currently lives in Los Angeles.
Here's The Learning Leader page.  And from the show notes, below is the takeaways for me:
Sustained Excellence:

Self Mastery
Self Control — "We are emotional animals, governed by emotions. It can get you in trouble."
Self Discipline
Flexibility — Ability to adapt

Why Napoleon was successful? He had a front line obsession
Law 4 – Always say less than necessary. "Do not speak unless you can improve upon the silence."

Learn the power of being quiet
If you're upset about an email, do not respond emotionally. Wait 24 hours and then respond with a level head

Law 9 – Win Through Your Actions, Never Through Argument. "Demonstrate, do not explicate."
Law 10 – Infection: Avoid The Unhappy and Unlucky

You are the average of the 5 people you spend the most time with
"We absorb the energy of other people."
Look to "level up" your peer group at all time"

How to deal with a person in a power position who you do not like or respect?

Do not let them see you upset. Do not show them emotion (when they try to rile you up)

"The human brain does not learn unless it is excited"
Cesar Rodriguez — "Trust The Process" — You must get reps, reps, reps in order to achieve any level of excellence

Think long term and put in the necessary work to be great

Advice: "You were born with a purpose. Tap into what makes you different and unique. There is tremendous pressure to fit in. You will have success if you dig deep, be adventurous, try things out. Respect your unique-ness, something great will happen."
Former Fed Chairman – Richard C. Koo
I stumbled upon this interview with former Fed Chairman Richard C. Koo, Chief Economist, Nomura Research Institute.  The title of the talk is Surviving in the Intellectually Bankrupt Monetary Policy Environment. It's long and sort of wonky but very enlightening. Koo ties in what Japan tried to do following their massive debt bubble that exploded in the late 1980's.  After our 2008 bubble, the US Fed is following the same footprint that ballooned Japan's debt to GDP to more than 200%. Our economics is based on the assumption of profit maximization. However, what happens, when this assumption is no longer
Our economics is based on the assumption of profit maximization. However, what happens, when this assumption is no longer valid when companies pay down debt at zero interest rates? This is when the economy has entered a balance sheet recession. In such a situation, monetary policy becomes a largely useless weapon. After years of monetary policy with limited effectiveness, Richard C. Koo is asking: How can we escape from the QE-Trap? I can't speak for anyone else but after the pain of the 2008 recession, even after 10 years, I'm much more cautious and careful in how I manage my businesses. As an entrepreneur, we are out flying without a net. A mistake can mean total loss of everything I've built up.  I've been there and certainly don't want to do that again.  Multiply my experiences times all the enterprises in American and you get the gist of Koo's hypothesis.  I'm SLOWLY writing a 12 chapter book called The Decline of America.  Each chapter argues another point that focuses on major fundamental flaws in the American society that, when taken all together, paint a pretty bleak picture.  My chapter on DEMOGRAPHICS is DESTINY helps explain Japan's problem. All in all, you're up to Tr$30.  The low birth rate issue is plaguing most Western societies.  If you ain't growing, you're dying.
The official US debt is listed at $20 trillion. By adding the Tr$3.2 state/local debt to the total, as well as contingent liabilities such as Fannie, Freddie, and Ginnie: All in all you're up to Tr$30. This number doesn't include promises made by the US Government to its citizens (Medicaid, Medicare and Social Security are the biggest at an estimated $200T) It all works fine until it doesn't. We are witnessing the biggest confidence game ever played in history.
It all works fine until it doesn't. We are witnessing the biggest confidence game ever played in history. These numbers are so large, we are uncharted territory.  When the world loses confidence in Japan, or Spain or Portugal or the US, the sucking sound of capital will be very loud. If history is a guide, expect a war of distraction, an exertion of States rights that could mean a civil war or long period of deflationary events.
A new book I'm reading and recommend on the role of understanding yourself as a leader.  Check out The Accidental CEO
on February 25, 2008 (Review from Amazon)
I am an adjunct professor with the MBA program at Maastricht School of Management in Maastricht, Holland. My primary teaching responsibilities include courses for MBA and DBA students focused on Executive Leadership, Advanced Business Strategy, Strategic Alliances, Mergers and Acquisitions and International Business. These students are located on the main campuses and 36 auxiliary campuses around the world.

I have used the book, The Accidental CEO – A Leader's Journey from Ego to Purpose, as one of the primary resources for my students to get inside the head of what it feels like to be a CEO and to confront the real leadership issues that CEOs have to resolve in their everyday work life. Both the students and I have found Mr. Voccola's book to be an invaluable source of stimulating class discussion. It offers the students a realistic portrayal of the daily dynamic of corporate leadership. It maps out what it means to gain the loyalty of your core leadership team through the means of an inner conversation about who you are as a CEO. It links the performance of the CEO to his understanding of himself and ultimately how important it is for the CEO to get clear about his or her real purpose and unique contribution.

Mr. Voccola's book is the perfect segue into the discussion of self knowledge as the key to leadership performance breakthroughs. After reading this book, the students quit speaking in the abstract and begin to really grasp the concrete realities of the leadership journey. It has sparked numerous highly motivated classroom discussions and has caused several of my students to focus on various aspects of successful leadership as their research topic for their MBA theses. I highly recommend this book without reservation for any reader who wants to gain deep insight to the real dynamics of leadership and personal success both in business and in life.
Organization That Work – My Take
I'm starting compiling notes on the philosophies I subscribe to as a business leader. Over the past 20 years, I've worked with hundreds of staff members and continue to learn each day on how to better lead my organizations.  Following is an outline of what could someday be a book on business leadership:
As part of managing people, I rate them in three categories.  Depending on their strengths and weaknesses in these categories I determine where they fit in the organization and how to come to a particular staff member to strengthen their abilities in one or all of these areas:

Technical sills at their particular job

Does the person have experience in the field they are working in?

Managerial skills

Does the person exhibit the characteristic to manage other people?  There is a large distinction between Lead and Manage but both involve a sense of selflessness, servant leadership and care of others above self.  Those in leadership have an additional step that involves self-awareness and self-reflection that allows the leader to garner followers and chart a course.

Emotional Intelligence

Is the person on our team aware of how they are acting in our organization? Does the person control their emotions in difficult situations? Is the person observant and able to understand the condition of their team? Does the person work well with others?

Characteristics of what I look for when adding or removing someone from a team;

How does the person fit into the organizational culture?
Is the person coachable and open to change?
Is the person naturally a learner and open to change or new ideas?
The character attributes of humility, loyalty, and trustworthiness are paramount to any organization I'm leading.
Any backstabbing, back lobbying excessive gossiping or outright obstruction is a one-way ticket out of our organization.

The Human Factor  – From the beginning of time, man has been working to control the 7 deadly sins.  From Dante's Inferno, the 7 deadly sins are in all of us. Over time, through a lot of work, we've learned how to manage our 7 deadly sins.

It's important to know that these negative virtues are part of the human condition.  Throughout history, people, societies, and countries have become out of balance with the deadly sins to their detriment.
People will make mistakes.  I've struggled with forgiveness and more importantly re-trusting someone after an egregious act. Fool me once… but knowing everyone has these tendencies from time to time helps me to better understand why someone would act the way they do. If the person is unaware (lack of Emotional Intelligence) or unwilling (not coachable) then it's time we part ways.
Of all the deadly sins, the two most destructive in the workplace are Pride and Greed.

Know Your People and Chart The Course – People want to believe in something big. An organization needs to know where it's going.  It's the job of the leader to chart the course and keep reminding everyone of where we are going.