The Power Of Ideas
Over the course of history, great thought leaders have taken a moment to lay out their ideas. Ideas have changed the world.  From Adam Smith and the birth of capitalism to Lenin and the birth of communism, the power of ideas has improved societies and or plunged millions of lives into pain, strife or death.
This blog post is an outline of the thinkers and philosophers that have spoken to me.  I tend to align with the Stoic thinkers that have a belief that we are here to serve and sometimes the struggle makes us stronger.  From Robert Greenleaf to Marcus Aurelius to Aristotle's 'Golden Mean' to  Rudyard Kipling's 'If' poem, to Jesus, these great ideas have shaped Western culture and my life.
I try to chronical the big thinkers that I can identify with, and share a summary of their life's work and impact on society.
In the end, you can tie up my philosophical beliefs from the major thinkers that I chronical below.  If you don't want to read and listen to all the different topics, just watch the reading of Rudyard Kipling's poem – IF – and you'll know where I stand;
Aristotle – Golden Mean
Moral behavior is the mean between two extremes – at one end is excess, at the other deficiency. Find a moderate position between those two extremes, and you will be acting morally. If you think about it, Aristotle was thinking about what it means to be a human almost 2000 years ago. Plato, Confucious, Aristotle all lived within 100 years of each other. What was going on during that period whereby people had to time to create some of the biggest thoughts of all times?  My theory is that in times when things are good, people have time to move from 'how do we eat today' to why are we here. Other times in history bare out this theory. The Dark Ages that lead to the Rennaissance is one of the times that comes to mind.
Aristotle, and most of the big thinkers I'm drawn to try to define the role of virtues and ethics and how they lead to happiness.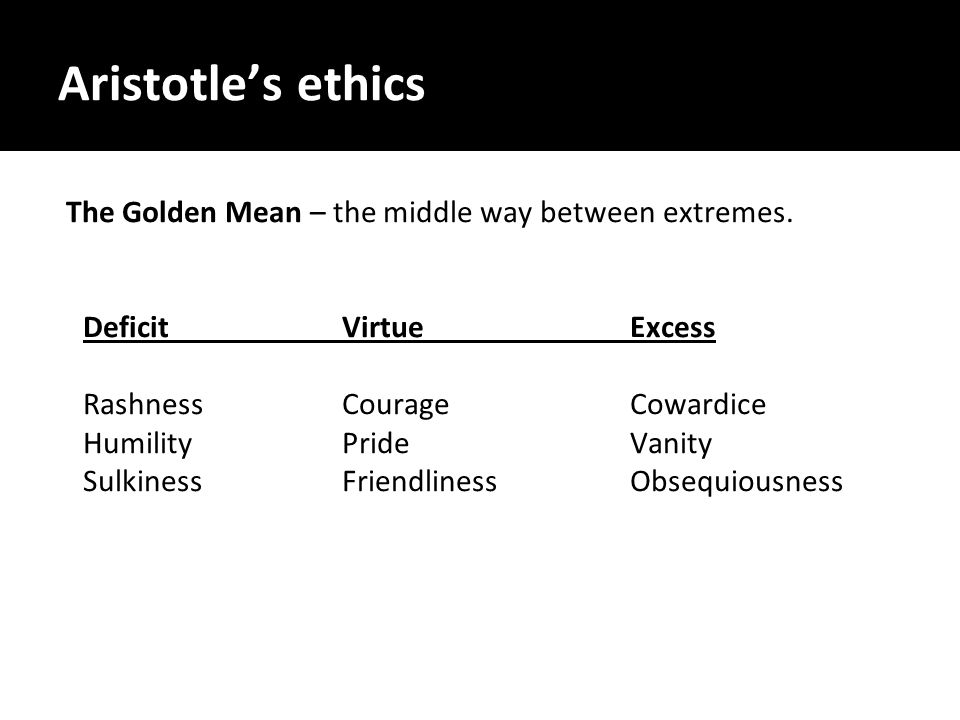 St. Agustine
'Better than to have loved and lost, than never to have loved before'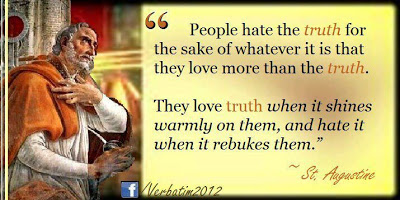 Marcus Aurelius:
I'm reading through the mediations of Marcus Aurelius. What I've learned is that after 2000 years, men and countries are facing the same issues today as they did several thousands of years ago.  General Mattis' interview a the Hoover Institute puts it all in perspective. (HERE). Aurelius ruled Rome after Julius Ceaser, which I didn't know, and during early Christianity.  He came to power in 160 A.D. at the age of 39. He was groomed and trained from birth to rule. He believed in the Stoic Philosophers which was a 450-year-old line of philosophy that was founded by Zeon and honed by Seneca and Epicurious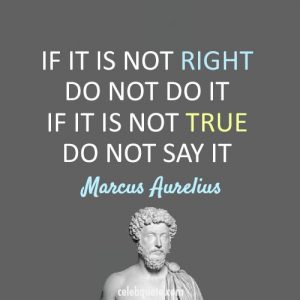 Way before Marcus, around 380 B.C., Plato wrote of an idea in which the greatest possible form of government is "one in which philosophers rule". Marcus would eventually become the embodiment of Plato's idea.
He demanded of himself 3 things:
Noble action
Good thought
Strong character
The above Stoic traits defined Marcus Aurelius and led him to become the beloved and successful Emperor that he is still known as today.
Marcus reframed his mindset to…..
"I'm going to do my best everyday, my effort is always in my control"
"If I meet any failure, I'll know I gave it all I had and get better from it"
"I will make mistakes. I am just a human, as was every emperor before me"
1. Every Man Has a Primary Battle

Marcus Aurelius was a warrior, emperor, father, and husband. As a child, he lost his father when he was just a few years old, and as was common practice for aristocratic families of that era, Marcus was raised largely by mentors, nurses (nannies), and grandparents. When Aurelius became a father himself, he endured the deaths of eight children. All of that leads to the main themes that can be found in Meditations. You'll see the same topics come up again and again and again.

Why does Aurelius write so much about death? Because he was surrounded by it — his family, his soldiers, his friends. Why does he write so much about not letting other people's bad actions and attitudes affect you? As an emperor, he was dealing with greedy politicians day in and day out, as well as naysaying citizens. His Stoicism was a remarkably practical philosophy centered on simply surviving and staying sane in his world.

2. Every Man Should Take Lessons from Everyone Around Him

Our modern culture, however, has forgotten this ancient lesson. A moral failing by a modern business person, celebrity, politician, or even a company sparks internet outrage and calls for boycotts. Behaviors of historical figures now judged to be offensive, even if common to the time in which the men lived, are enough to write off all of their other admirable virtues and worthy accomplishments.

We don't write ourselves off despite our flaws. Likewise, the wisest of men know that every person is a mosaic of virtue and vice, and that wisdom can be found in everyone, if only you're willing to look.

3. Fate Plays a Role in Every Man's Life — You Can Either Fight It or Accept It

"To the gods I am indebted for having good grandfathers, good parents, a good sister, good teachers, good associates, good kinsmen and friends, nearly everything good."

"For all these [blessings in my life] require the help of the gods and fortune."

4. A Man is Not to Be Consumed by the Actions and Attitudes of Others

"When you wake up in the morning, tell yourself: The people I deal with today will be meddling, ungrateful, arrogant, dishonest, jealous and surly. . . . none of them can hurt me."

"Don't waste the rest of your time here worrying about other people . . . It will keep you from doing anything useful."

5. Strenuous Action is the Answer

"When thou hast trouble in getting up, say to thyself: I awake to do the work of a man; why then should I grieve for having to do the things for which I was sent into the world? Was I born to remain warmly in bed under my covers? But it is so pleasant. Wert thou born for pleasure, then? Was it not for action, for work?"

"On the occasion of every act ask yourself . . . Will I regret it?"

"Why were you born? For pleasure? See if that answer will stand up to questioning."

6. A Man Should Think, Do, and Be Good

As Aurelius advises, "inquire of yourself as soon as you wake from sleep." Start every morning by getting in a mindset where you're prepared to look for opportunities to serve and be useful. Benjamin Franklin practiced this, asking himself every morning "What good shall I do this day?" Then, at the end of the day, review your actions and inquire of yourself, as he did, "What good have I done today?" By bookending your day with a meditation on goodness, you will orient your soul more and more towards virtue.

Make your art that of being good. Do not simply think on it or talk about it; do good.
Stoic Philosophy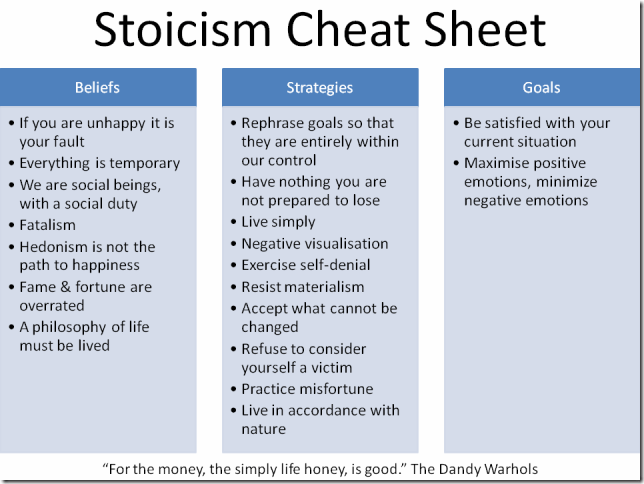 Marcus Aurelius comes from the Stoic line of philosophy. Started by Zeon around 335 BC, there is a few famous practitioners leading up to Aurelius' time in 165 AD. Here's some of the quotes that speak to me from three of the better know Stoics. These will give you a sense of what their philosophy is all about.
Marcus Aurelius
"How ridiculous and how strange to be surprised at anything that happens in life!"
Very little is needed for a happy life, it is within yourself; in your thinking
You have power over your mind, not outside events.  Realize this and you shall have strength
Today I shall be meeting with interference, ingratitude, insolence, disloyalty, ill-will, and selfishness – all of them due to the offenders' ignorance of what is good or evil."
Waste no more time arguing what a good man should be, be one.
"Man is disturbed not by things, but by the views he takes of them."
Each day provides it's own gifts
"Everything, a horse, a vine, is created for some duty. Man's true delight is to do the things he was made for."
The art of living is more like wrestling than dancing
Do every act in your life, as if it were your last
The first step: Don't be anxious. Nature controls it all.
Today I escaped anxiety. Or no, I discarded it, because it was within me, in my own perceptions – not outside.
The best answer to anger is silence.
The more we value things outside our control, the less control we have.
You're subject to sorrow, fear, jealousy, anger and inconsistency. That's the real reason you should admit that you are not wise.
A man when he has done a good act, does not call out for others to come and see, but he goes on to another act, as a vine goes on to produce again the grapes in season.
Receive without pride, let go without attachment.
Receive wealth or prosperity without arrogance; and be ready to let it go.
Let not your mind run on what you lack as much as on what you have already.
If it is not right do not do it; if it is not true do not say it.
So I look for the best and am prepared for the opposite.
When you arise in the morning, think of what a precious privilege it is to be alive – to breathe, to think, to enjoy, to love.
It is not death that a man should fear, but he should fear never beginning to live.
Dwell on the beauty of life. Watch the stars, and see yourself running with them.
No man can escape his destiny, the next inquiry being how he may best live the time that he has to live.
Seneca
It is a rough road that leads to the height of greatness
Wherever there is a human being there is an opportunity for kindness
Luck is preparation meeting opportunity
The most powerful is he who has himself in his own power
The greatest remedy for anger is delay
The first step in a persons salvation is knowing his sin
The less we deserve good fortune, the more we hope for it.
The bravest sight in the world is to see a great man struggling with adversity
For many men, the acquisition of wealth doesn't end their troubles, it only changes them
The mind that is anxious about the future in miserable
You learn to know a pilot in a storm
Punishment to some, to some a gift, to many a favor
The heart is great, which shows moderation in prosperity
A man is as miserable as he thinks he is
Do everything, as in the eye of another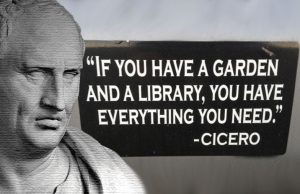 Cicero (borrowed from and aligned with Stoic philosophy)
Gratitude is not only the greatest virtue but the parent of all others
Silence is one of the great arts of conversation
If you have a garden and a library you have everything you need
The higher we are placed, the more humbly we should walk
The wise are instructed by reason, average minds by experience, the stupid by necessity and the brute by instinct
Never go to excess but let moderation be your guide
Before beginning, plan carefully
The greater the difficulty the greater the glory
A man of courage is also full of faith
Rashness belongs to youth, prudence to old age
I never admire another's fortune, so much that I become dissatisfied with mine
Honor is the reward of virtue
Ability without honor is useless
We forget our pleasures, we remember our  struggles
Benjamin Franklin
We've all learned about Ben Franklin and the kite with the key, but if you put Franklin's life as a total in perspective you start to see how truly amazing he was.  First, he was an inventor and entrepreneur. A statesman and community leader. The part that jumps at me was his impact on Revolutionary America.  If you look at history, Revolutions are lead and sparked by the young.  Ben was 70, clearly the odd man out.  Sam Adams was 53, George Washington 45,  John Adams 40, William Penn 35,  Thomas Jefferson 33 and Alexander Hamilton was 21.  When Ben joined the revolutionary cause to declare independence from the most powerful nation on earth, England, he had a lot to lose. His lending of his name to the effort was a huge turning point in getting the colonies on board to form a new country.
Podcast – Art of Manliness
Classical Education and People That Live A Classically Influenced Life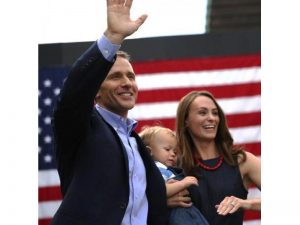 There are a few modern day sources where the big discussion of the classics appear on a regular basis and the Art of Manliness is one of them. I enjoy the long format and well research interviews.  To give you a first hand idea of what Classical thinking can do in modern government, give a listen to this interview with Governor Greitens. This is his second AofM interview, the first after winning the governorship of Missouri.
How ancient philosophical texts have influenced Greiten's governing and leadership style
The ways Greitens used his own advice in Resilience during his campaign
The lessons Governor Greitens takes from Teddy Roosevelt
The importance of reading biographies
Every man's uneven courage, and why we should do things we're afraid of
Is getting into politics worth it anymore?
Why criticism is inevitable when working to serve people
Governor Greiten's reading habits, and why it's as important as exercise to him
What Greiten's learned from his recent reading of an Alexander the Great biography
The governor's favorite biographies
How Greiten's balances governing and raising young children
Jordan B Peterson – 12 Rules for Life – 
Here's a few of my favorite Art of Manliness episodes:
Tyler Cowen, one of my favorite economists. The Complacent Class
Honor, Courage and Themos, Plato's Ideas of Manliness – Angela Hobbs

Make Your Bed Change The World – Navy Seal – Admiral William McCraven  – First saw McCraven at the UT Commencement Address
Ancient Honor – Dr. Barton
What Ancient Greeks and Romans Thought About Manliness – Ted Landen
The Road to Character – David Brooks – I bought the book after this interview.
The Untold Story of Jimmy Stewart in WWII – Robert Matzen – A man at the top of the world …… turns to service. Great story!
The Case for Blue Collar Work – Mike Rowe – HERE
Ben Sasse – on Society and Culture – HERE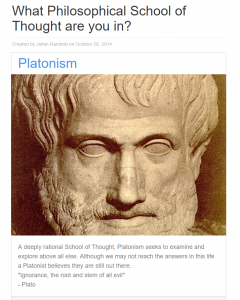 Practical Wisdom
A person will have all the moral virtues and Sophia, or a grasp of eternal truths.  Have you ever met someone that always seems to have the right answers, or more importantly knows how to ask the right questions at the right moments?  These people are sought out when you need advice.  They seem to know how to read emotions better than others.  A person with practical wisdom knows the rules but knows when and how to bend them when it's the right thing to do.  The person who has better practical wisdom tends to anticipate the future.
Practical wisdom…..  I don't know how to define it, but I know it when is see it.
Some thought leaders that I really have been intrigued by are Malcolm Gladwell, Angela Duckworth and Tim Ferriss. They've made observations and studies of people and society on a micro and macro level. Each of these authors and thinkers has a body of work on how to destruct what makes some people succeed while other people, who seem to have it all, fail.  Here are a few of my favorite lectures by these people:
HERE with Pastor Rick Warren.
Angela Duckworth- GRIT and Perseverance! Ever wonder why friends or family members that have it all, money, looks, smarts and opportunity yet struggle at life?  The missing ingredient needed is GRIT. Duckworth does a deep analysis of the science and psychology behind success.  Get the book and devour it. Freakonomics covered a super bold project that Duckworth is proposing, check out the interview….Could Solving This One Problem Solve All Others?
Tim Ferriss and his first book, 4 Hour Work Week, started out his journey on figuring out the hacks that make great people great. From sports to money to cooking to military figures, Tim interviews and dissects the best of the best.  Start with Tools For Titans and subscribe to his podcast.
THIS article from Inside Business is a great starting point to learn all things, Tim. Here's what jumped out at me:
1. There are two parts to self-improvement

Oftentimes we see self-improvement merely as goal achievement. However, Tim realized that achievement is only 50% of it. He says, "The other 50% is gratitude and appreciating what you already have, not focusing solely on future accomplishments." There are so many highly successful people who are never satisfied with what they've accomplished and it's unfortunate.

As Tim mentioned, "They've conquered every mountain, slayed every dragon and they're still not happy". Don't be one of those people! If you want to have any sense of well-being, you have to show appreciation for what you already have.

2. Improve two areas of your life at a time

For those of us who are Type A personalities, we tend to be super ambitious and self-critical as we're always trying to improve our lives. Over the last 10 years Tim realized that "too much optimizing can be self-destructive." Like with many things in life, things in excess tend to take on the characteristics of their opposites. So in this case, the sole focus on self-improvement can be misguided and can lead to depression and anxiety.

6. Focus on developing skills and relationships

When making important decisions and capping the downside, potential risks or mistakes, Tim focuses on two things: skills and relationships. The question he asks himself is, "Even if this fails, are there skills and relationships that I can develop that will carry over into other things?" Tim's philosophy is that, "Failure isn't failure if you can gain new skills and develop relationships for future advancement."

7. It's important to diversify your identity

When you're passionate about your work, it's easy to have everything vested in your business which can serve you well in most cases. However, Tim says that "100% dedication can lead to a disaster in the sense that you have all of your psychological eggs in one basket."

10. Fame, power, money and alcohol just make you more of who you already are

Tim knows a lot of successful people who are worth hundreds of millions of dollars. One thing he's learned is that fame, power, money, and alcohol just make you more of who you already are.

He explained, "So if you're neurotic, add 100 million to that, you'll be super neurotic!" If you're generous, add 100 million to that, you'll be even more generous. Essentially your characteristic just get exaggerated when you add those things in life. So it's important that you work on who you want to be before you get those things.
Here's a long form interview with Tony Robbins and Tim Ferriss. I remember listening to Tony Robbins cassette tapes in college and graduated to his CD's. To hear the two together is pretty cool.
Want to dig into Social Psychology? Start with Canadian, Dr. Jordon Peterson – HERE – He weighs in on safe spaces and political correctness. My favorite in #1…be grateful!
Hume
Adam Smith
John Locke
Jonathan Haidt
K Brothers