Rural America Dissapears – That's A Sad Ending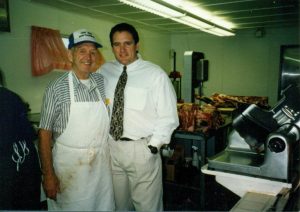 Farming is in my blood.  I grew up in a farming community in Wisconsin just outside of Minneapolis.  My grandparents ran a beef farm and butcher shop about 3 miles outside of town. Back in the days before the mega grocery store, it was customary to travel to your local butcher shop to stock up on meats and cheeses for the family. That small farm supported 8 kids and over 50 grandkids got the chance to learn what rural America was all about. I've dug into this topic before – HERE.
Our small town, New Richmond, had 3000 people and when I was growing up, one stop light.  We always lived in town but afternoons and summers were filled with working and exploring on the farm. Even when we moved to Arizona, my sister and I would fly to Wisconsin and live the farmer's life each summer until my sophomore year of high school.   I can't think of a better way to grow up and that work ethic and willing to chart my own course was instilled in me by my grandparents and uncles on that beef farm.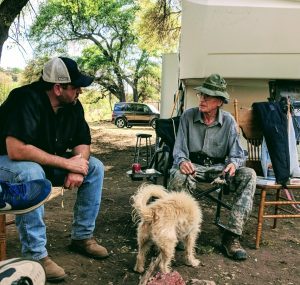 I'm being pulled back to that life now more than ever. As I get older and reflect on what makes a happy life, I harken back to the long hours and hard work on the farm.  In my theory of the 12 negative trends challenging America, chapter/argument #5 deals with the flight to the cities.  As America moved into cities an important community fabric was unwoven. We lost the culture of knowing and helping our neighbors. We went further and further away from the family farm down the road that grew our sweet corn or provided our hamburger. My thesis on this argument is that we are social beings by our nature and the move to cities made walling off into our apartments or suburbs easier than ever.  As we walled off we disconnected and turned to our government for food, shelter and medical support. We moved away from our neighbors and became dependent on a nameless faceless government.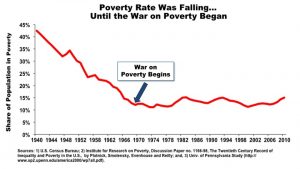 Our war on poverty that was started by LBJ and where we spent $1 trillion dollars has left us 50 years later at the same spot in the number of poor in our society.
I am working to recreate that lifestyle in my hectic world. If it's only on weekends that I can pretend to have the farmers life of my yesterday I'll be a happy man.
To give you a sense of the lifestyle and what is lost I recommend the following documentaries found on Netflix or Amazon Prime;
The First Season – Follows a family that just started a dairy farm in upstate NY.
Farmland – shows the transfer of a generational farm told through 4 young adults taking over.
Hannah Ranch – covers the encroachment on ranching in Colorado
Milk Men -The Life And Times of Dairy Farmers
Troublesome Creek – Follows a family struggle and liquidation
Take some time to immerse yourself in these powerful stories. Think about what our society is like with and without these lifestyle businesses. Is bigger better? Is it the government's job to protect this way of life? These are big questions that I wrestle with and I hope you do as well.
The First Season – Promo
Hannay Ranch Promo
Farmland – Full Documentary
https://youtu.be/5omgAqgEYAc
Milk Men – Promo
https://youtu.be/NdB7KmMwn-w
Troublesome Creek – Promo
What farming was to me:
0
0
mainsiteadmin
https://joehigginsinc.com/wp-content/uploads/2022/12/JH_Colors.png
mainsiteadmin
2018-09-24 06:34:47
2018-09-24 06:34:47
Rural America Dissapears – That's A Sad Ending