Politics 101 – Got To Have A Boogie Man
(From the74) Charter moratoriums have also picked up momentum over the past few years as teachers unions have turned to increased political activism, she said. While the #RedForEd movement began as an appeal for increased public school funding, particularly to augment teacher salaries, organizing energy has long since turned toward charters, which union leaders like Randi Weingarten and Lily Eskelsen García argue draw funding away from traditional public schools.
"Unions are having a lot of other issues coming up that are leading to political mobilization and strikes, and charters are becoming part of the mix of issues alongside other grievances," she said. "And it's an opportune moment to bring charter schools into that agenda."
Since the Supreme Court ruled on Janus, which overturned 40 years of precedent regarding the mandatory collection of Union dues, the public union sector is in a fight for their life. Enter Trump and DeVos as Secretary of Education and you have a perfect storm. What looked like grassroots uprisings around the US surrounding the #RedForEd movements in West Virginia, Arizona, Colorado, and others were actually a very strategic effort by Unions to take back the narrative, win state houses and influence national politics.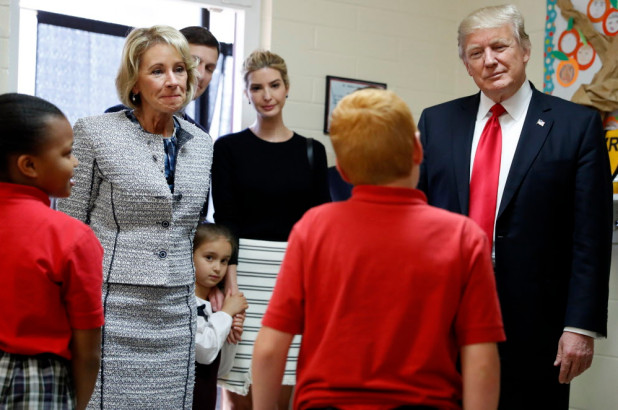 When Cory Booker, a once school choice advocate, flips, you know the efforts are working.
Education always polls high on local elections as a major issue of concern for voters. The Democratic party has successfully made the issue national and it has the ability to move a number of state races as well. From a strategy point of view, it's masterful.
The million dollar question is; 'Is it good for kids?'
0
0
mainsiteadmin
https://joehigginsinc.com/wp-content/uploads/2022/12/JH_Colors.png
mainsiteadmin
2019-06-25 05:08:05
2019-06-25 05:08:05
Politics 101 – Got To Have A Boogie Man