Greed – Government for Sale – Russians Buy Our Government
Government for sale. Trading power and influence for money is one a sign of a rotting system.  It's commonplace. It's happening on both sides of the aisle and we aren't better off because of it.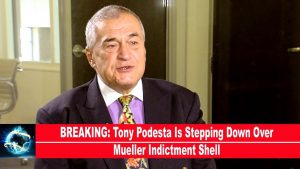 Forbes – The media's focus on Trump's Russian connections ignores the much more extensive and lucrative business relationships of top Democrats with Kremlin-associated oligarchs and companies. Thanks to the Panama Papers, we know that the Podesta Group (founded by John Podesta's brother, Tony) lobbied for Russia's largest bank, Sberbank. "Sberbank is the Kremlin, they don't do anything major without Putin's go-ahead, and they don't tell him 'no' either," explained a retired senior U.S. intelligence official. According to a Reuters report, Tony Podesta was "among the high-profile lobbyists registered to represent organizations backing Ukrainian President Viktor Yanukovich." Among these was the European Center, which paid Podesta $900,000 for his lobbying.
That's not all: The busy Podesta Group also represented Uranium One, a uranium company acquired by the Russian government which received approval from Hillary Clinton's State Department to mine for uranium in the U.S. and gave Russia twenty percent control of US uranium. The New York Times reported Uranium One's chairman, Frank Guistra, made significant donations to the Clinton Foundation, and Bill Clinton was paid $500,000 for one speech from a Russian investment bank that has "links to the Kremlin that was promoting Uranium One stock."  Notably, Frank Giustra, the Clinton Foundation's largest and most controversial donor, does not appear anywhere in Clinton's "non-private" emails. It is possible that the emails of such key donors were automatically scrubbed to protect the Clinton Foundation.
Let's not leave out fugitive Ukrainian oligarch, Dymtro Firtash. He is represented by Democratic heavyweight lawyer, Lanny Davis, who accused Trump of "inviting Putin to commit espionage" (Trump's quip: If Putin has Hillary's emails, release them) but denies all wrongdoing by Hillary….
Lobbying for Russia is a bi-partisan activity. Gazprombank GPB, a subsidiary of Russia's third largest bank, Gazprombank, is represented by former Sen. John Breaux, (D., La.), and former Senate Majority Leader Trent Lott (R., Miss.), as main lobbyists on "banking laws and regulations, including applicable sanctions." The Breaux-Lott client is currently in the Treasury Department list of Russian firms prohibited from debt financing with U.S. banks.
In his February 16 press conference, President Trump declared in response to the intensifying media drumbeat on his Russian connections: "I haven't done anything for Russia." K-Street lobbyists, on the other hand, have done a lot to help Russia. They greased the skids for a strategic deal (that required the Secretary of State's approval) that multiplied the Kremlin's command of world uranium supplies. They likely prevented the shipment of strategic weapons needed by Ukraine to repulse well-armed pro-Russian forces. A fugitive billionaire who robbed the Ukrainian people of billions is represented by one of the establishment's most connected lawyers.
Gazprombank GPB hired Breux and Lott to gain repeal of sanctions. That's perfectly fine in Washington; they are playing according established "swamp rules" in their tailored suits and fine D.C. restaurants. General Flynn lost his job when the subject of sanctions was mentioned by the Russian ambassador in their telephone conversation, but that's the way the media and Washington play.
No wonder that Trump's' "drain the swamp" and anti-media messages resonate so well with mainstream America.
0
0
mainsiteadmin
https://joehigginsinc.com/wp-content/uploads/2022/12/JH_Colors.png
mainsiteadmin
2018-05-13 16:07:28
2018-05-13 16:07:28
Greed – Government for Sale – Russians Buy Our Government