Streams In The Desert – Lettie Cowman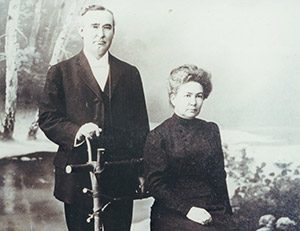 I'm reading 
Streams In The Desert,
a daily devotional written back in 1923. When I read the story of the author,  Lettie Cowman, became clear how each daily devotional was created. Most days show her struggle with the slow death of her husband. Certain days are bright and the message is uplifting and other days are dark and you see how she struggles to make sense of the difficulty.
Lettie returned from a missionary in Japan in 1918 and watched her husband wither away from an illness.  The book is her daily struggle and her ability journal through her pain using her faith.
.
0
0
mainsiteadmin
https://joehigginsinc.com/wp-content/uploads/2022/12/JH_Colors.png
mainsiteadmin
2018-04-08 19:02:55
2018-04-08 19:02:55
Streams In The Desert – Lettie Cowman