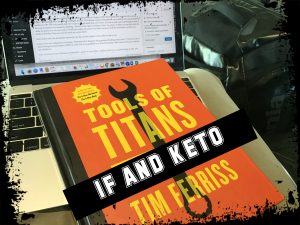 As I journey through life, I find I'm spending more and more time digging into the big "Why" of humanity.  This post is a smattering of the best of the best ideas, thought leaders and communicators that may help answer the big questions;
Why do we continue to wage wars?
Why do some societies rise while others fall?
What are the impacts of government action or inaction on monetary policy? On poverty? On crony capitalism?
Why is our current society  so unhealthy? Why does the Pima Indians have the highest rate of diabetes in the world?
Why is our politics so divided and is this something NEW to our world?
What causes society to move to and from religion?
What's the role of abundance or scarcity on a country?
What can we learn from history, does it repeat?
Which economic theories win out over time?
Why are so many people today broken and medicating to deal with life?
What separates a great President from a failed Presidency? What's the magic formula for great leadership?
When was the last time you visited a KMart? What causes one company to grow and another die?
All these answers are out there and it takes time and understanding to piece it all together. With 7 years on the air, my role was to devour every minutia of information locally, nationally and internationally. To successfully master the craft of live radio, I had to be able to speak of the issues of the day. Over time all these data points turned into a pattern. About 5 years into the radio program I started connecting these patterns into 12 arguments that show that America is in Decline.  I've started to organize these arguments into chapters of a book. Here's the intro.
Next, while building out a educational network that focused on history and classics, I spent years digging into the historic origins of man. The rise and fall of nations. The influence on religions and economic theories on society. I dug into philosophers, kings and civilizations that at one point were at the pinnacle of the entire globe, and that are now laying in archaeological rubble.  From great literature, art, music, architecture to technological advancements and great migrations a story emerges.
Finally, after years growing up in Catholic education and being of service on a number of Catholic agencies, and spending quality time with men I respect in the Protestant faith I've started to look at what faith means to me and how it shows up in my life. From a weekend back in 2001 in Oracle and staffing a weekend in a southern Arizona hot springs, I learned about my shadows and motivations.  By working with a group of men for over a decade I started to learn how wounds of the past show up in my life.  With advice and counsel of strong men and mentor-ship from men in the faith, business and community leadership fields I have learned more about who I am and how I show up in my family, my career and in my faith.
To fully understand where we are today I've dug into the thought leaders from politics, sociology, psychology and economics.  I put forth the following lectures, discussions and documentaries to paint a picture of how I see the human condition.
How Society is Evolving
Abundance leads to apathy. This documentary breaks down the philosophy that Strauss and Howe coined and studied a theory known as the 4th Turning. In a nutshell the 4th Turning is a study of how generations rise and fall in an 80 year cycle. The pair studied history and put forth a fairly important argument. Below is a documentary by Steve Bannon, yep that Steve Bannon that holds a very important seat in the Trump White House.  Al Gore, while Vice President bought copies and sent the books to all the members of congress in the late 1990's. So the idea is bipartisan! Below is Neil Howe explaining the theory of the 4th Turning and generational archetypes.
Jonathan Haidt is looking closely at society and how things evolve. Jonathan David Haidt is an American social psychologist and Professor of Ethical Leadership at New York University's Stern School of Business. His academic specialization is the psychology of morality and the moral emotions.
Dr. Joseph Henrich on Society and how we evolved. Henrich comes from an anthropological view point. His examples are fascinating.
Some thought leaders that I really have been intrigued by are Malcolm Gladwell and Angela Duckworth and Tim Ferriss. They've made observations and studies of people and society  on a micro and macro level. Each of these authors and thinkers have a body of work on how to destruct what makes some people succeed while other people, who seem to have it all, fail.  Here's a few of my favorite lectures by these people:
HERE with Pastor Rick Warren.
Angela Duckworth- GRIT and Perseverance! Ever wonder why friends or family members that have it all, money, looks, smarts and opportunity yet struggle at life?  The missing ingredient needed is GRIT. Duckworth does a deep analysis of the science and psychology behind success.  Get the book and devour it.
Tim Ferriss and his first book, 4 Hour Work Week, started out his journey on figuring out the hacks that make great people great. From sports to money to cooking to military figures, Tim interviews and dissects the best of the best.  Start with Tools For Titans and subscribe to his podcast.
THIS article from Inside Business is a great starting point to learn all things Tim. Here's what jumped out at me:
1. There are two parts to self-improvement

Oftentimes we see self-improvement merely as goal achievement. However, Tim realized that achievement is only 50% of it. He says, "The other 50% is gratitude and appreciating what you already have, not focusing solely on future accomplishments." There are so many highly successful people who are never satisfied with what they've accomplished and it's unfortunate.

As Tim mentioned, "They've conquered every mountain, slayed every dragon and they're still not happy". Don't be one of those people! If you want to have any sense of well-being, you have to show appreciation for what you already have.

2. Improve two areas of your life at a time

For those of us who are Type A personalities, we tend to be super ambitious and self-critical as we're always trying to improve our lives. Over the last 10 years Tim realized that "too much optimizing can be self-destructive." Like with many things in life, things in excess tend to take on the characteristics of their opposites. So in this case, the sole focus on self-improvement can be misguided and can lead to depression and anxiety.

6. Focus on developing skills and relationships

When making important decisions and capping the downside, potential risks or mistakes, Tim focuses on two things: skills and relationships. The question he asks himself is, "Even if this fails, are there skills and relationships that I can develop that will carry over into other things?" Tim's philosophy is that, "Failure isn't failure if you can gain new skills and develop relationships for future advancement."

7. It's important to diversify your identify

When you're passionate about your work, it's easy to have everything vested in your business which can serve you well in most cases. However, Tim says that "100% dedication can lead to a disaster in the sense that you have all of your psychological eggs in one basket."

10. Fame, power, money and alcohol just make you more of who you already are

Tim knows a lot of successful people who are worth hundreds of millions of dollars. One thing he's learned is that fame, power, money, and alcohol just make you more of who you already are.

He explained, "So if you're neurotic, add 100 million to that, you'll be super neurotic!" If you're generous, add 100 million to that, you'll be even more generous. Essentially your characteristic just get exaggerated when you add those things in life. So it's important that you work on who you want to be before you get those things.
Here's a long form interview with Tony Robbins and Tim Ferriss. I remember listening to Tony Robbins cassette tapes in college and graduated to his CD's. To hear the two together is pretty cool.
Victor Davis Hanson is a professor with a strong Classical Education background. His grasp of ancient history and how it relates to today is very enlightening. This lecture series was recorded back in 2008 so there is a lot of references to the Gulf Wars. The ideas and topics are timeless.
Guns, Germs and Steel  by Jerrod Diamond – HERE
Diamond's deep dive into why one society rises and another doesn't during the same time period is well thought out and argued.  The book won a Pulitzer for a reason.
Victor Davis Hanson explains how the great works of literature, found in Classical Education, is more relevant today than ever.  Of course I happen to be building out an educational network that focuses on the Classics. The deeper I dig the more I like it.
Victor Davis Hanson – Book Discussion on Wars from the past and today: HERE
Black Mirror Looks At Society
For a little flashback to the old Twighlight Zone days, the Black Mirror series  on Netflix is great. My favorite episode speaks to the world we now live if with likes and selfies and a constant obsession with social media.  All the episodes have a deep meaning but this one is so chilling.
 Education
Role of the Liberal Arts in Education.
Epstein and Ferguson explain how a well rounded education. In this day and age of transition, I believe our education system needs to adapt to focusing on generalist, critical thinkers.
Thomas Sowell – Vulgar Pride of Intellectuals
Dismantling America – Thomas Sowell
For the person who lives a virtuous life, of steadfastness and good judgment, happiness is always within reach
Seneca wrote a number of tragedies that directly inspired William Shakespeare, but was also one of the main exponents of the Stoic school of philosophy, which has made a surprising comeback in recent years. Stoicism teaches us that the highest good in life is the pursuit of the four cardinal virtues of practical wisdom, temperance, justice and courage – because they are the only things that always do us good and can never be used for ill. It also tells us that the key to a serene life is the realization that some things are under our control and others are not: under our control are our values, our judgments, and the actions we choose to perform. Everything else lies outside of our control, and we should focus our attention and efforts only on the first category.
Yep. Teach, study and learn the above and good things will happen.
Political Thought
Mark Steyn is probably one of the best communicators I've ever watched. His ability to pull together topics and deliver them in a fun and impactful way is second to none. I find Peggy Noonan's ability to communicate in writing similar to Steyn's ability to communicate verbally. They paint a picture with their words. It's an amazing skill.
Dig into Firing Line with Williams Buckley, the use of language and the art of DEBATE is absolutely beautiful to watch. To think that Buckley had this platform for so many years tells me how deep society was and how much of a hunger there still is for good and civilized debate.  In an arena where Bill Moyers and Charlie Rose had similar formats,  Buckley was in a class of his own. His ability to go deep and give an opponent a biting backhand with a smile. This particular exchange between Christopher Hitchings and Buckley is legendary.  Jump in about 15 minutes to really geek out.
More classic Buckley – HERE – The Vidal v Buckley debates are legendary, their is actually a pretty good documentary about their life long dance.  Buckley v Alinsky – HERE
Two giants dance.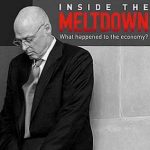 One of my favorite series to learn from is the PBS Frontline. Here's a great one on the DEBT BOMB (the first chapter in my book), and crony capitalism THE WARNING (the 5th chapter in my book), and LOSING IRAQ and RUMSFELD's WAR (the 8th chapter in my book on our role as police force for the world) and TOP SECRET AMERICA (the 4th chapter in my book on bureaucracy gone wild). Perhaps the most important Frontline episodes was the inside connection between Wall Street and Washington DC. The players are in and out of Goldman Sachs and the highest levels of government.  The episode, INSIDE THE MELTDOWN is probably the scariest and most troubling episode of them all. It's troubling because it lays bare how government policy (everyone needs to own a home) and human greed collided and almost took the entire world back to the Great Depression era.  Pay close attention to the role of Moral Hazard.  Suffice to say, Moral Hazard is still an issue and the inflated markets are much much bigger than they were in 2008/2009.
Nixon My Second LEAST Favorite President
My second least favorite President. Blind ambition, narcissism, a man grabbed and consumed by power, you name it, Nixon suffered from it.  From early in 1968 where he was behind extending the Vietnam war to make Johnson look bad;
There was no doubt, said Johnson, that Nixon's campaign team was trying to scupper peace talks aimed at ending the Vietnam War. They were afraid that peace in Vietnam would help Nixon's Democratic rival, Hubert Humphrey, to clinch the election.

Johnson threatened to go public with his information. The election was just days away.

But Johnson never did go public. He received an emphatic denial from Nixon in person the next day. And perhaps more importantly, Johnson never had the definitive evidence he needed tying Nixon himself to the efforts being made by his campaign team.

A new discovery by historian John Farrell might well be the smoking gun that Johnson needed. It's published in The New York Times.

The peace process in 1968 was real. The Soviet Union had persuaded North Vietnam to come to the table, the US just needed to deliver South Vietnam. At the beginning of November, both sides made goodwill gestures to prepare for the talks. The Communists stopped shelling cities and halted attacks across the Demilitarized Zone between North and South Vietnam. Johnson ordered a halt to the massive US aerial bombing campaign. "We've had 24 hours of relative peace," he said in that Nov. 2 call to Nixon's friend, Sen. Everett Dirksen (R-Ill.). "If Nixon keeps the South Vietnamese away from the conference, well, that's going to be his responsibility. Up to this point, that's why they're not there."
To starting of the EPA, OSHA, enacted price and wage controls and probably the most devastating short term move any President could make was that he took the US off the gold standard and cut a deal to make sure the Petro Dollar was adopted by all oil producing nations.  Frustrated by a slow economy going into the 1972 elections (the Watergate election), Nixon removed America from the gold standard and forever put the central bankers and the federal reserve in charge of running up the largest deficits in history.  With Kissinger at his side, securing the Dollars place as the primary currency for trade of oil gave America a 40 year run of prosperity. Prosperity at a cost.  The constant battles and interventions in the middle east are always in the name of protecting American interests….the petrodollar.
"Can you imagine what this man would have been like if somebody would have loved him?" —Henry Kissinger
I'm really enjoying the large discussions and topics covered in The Art of Manliness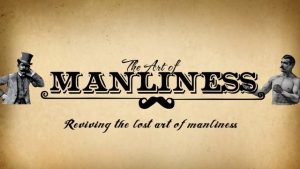 AoM is a blog about growing up well, aimed at men and their unique challenges and interests. We explore all things manly — from the serious and philosophical to the practical and fun. We seek to uncover how to live with grandpa's swagger, virtue, and know-how in the present age by wedding the best of the past to the best of the present. The end goal is to create a synergy of tradition and modernity that offers men a way forward and signposts on how to live an excellent, flourishing life.
Ultimately, the Art of Manliness aims to encourage our readers to be better husbands, fathers, brothers, citizens — a new generation of great men..
Here's a few of my favorite episodes:
Tyler Cowen, one of my favorite economists. The Complacent Class
Honor, Courage and Themos, Plato's Ideas of Manliness – Angela Hobbs

Ancient Honor – Dr. Barton
Justice: Free To Choose
Highly recommend, Harvard's hugely popular series by Professor Michael Sandel. His lectures are sold out, his ideas behind morality, markets and choice really make you think. Here's a sample, I highly recommend if you like what you hear you keep listening to his larger body of work. Here's a few other interesting lectures from Sandel -Lecture on Adam Smith (jump in about 15 min for the free form and Q&A) – HERE – A great sampling of Prof Sandel – HERE  and the lost art of political debate – HERE
Meet Senator Ben Sasse
Thank goodness we have Senators like this elected. Stumbled on him and want to read his book :
The Vanishing American Adult: Our Coming-of-Age Crisis 
He's sitting is Daniel Patrick Monyihan's desk. He is a history guy, turn around pro and former President of a University. Born in 1972, a new US Senator from Nebraska and he's talking about Tocqueville, the meaning of work, and the inability to for leaders to solve the big problems.  He calls out parents for not transmitting work ethic to the kids. He calls American's in a perpetual adolescents because of our tremendous affluence. We've forgotten how to grow up. Look at the college experience, student loans and you can see his ideas in reality.
Freakonomics Radio – Dig In And Think

Freakonomics Radio is one of the more fun and informative franchises (podcast, book, video) that I enjoy listening to. They dig deep into topics that are odd and quirky but put together paint an important picture of the big ideas. They start with a big question and then visit thought leaders and answer that question.  I am particularly intrigued by their new Earth 2.0. The hypothetical question is; 'What would you do differently if you could reboot society?'
If we could reboot the planet and create new systems and institutions from scratch, would they be any better than what we've blundered our way into through trial and error? This is the first of a series of episodes that we'll release over several months. Today we start with — what else? — economics. You'll hear from Nobel laureate Angus Deaton, the poverty-fighting superhero Jeff Sachs; and many others.
In pursuit of a more perfect economy, we discuss the future of work; the toxic remnants of colonization; and whether giving everyone a basic income would be genius — or maybe the worst idea ever. Tyler Cowen makes an appearance.
Here's some of my other favorite episodes – Duckworth and GRIT – HERE and Why is Life So Hard – HERE – Could Resolving This One Problem Solve All Others? – HERE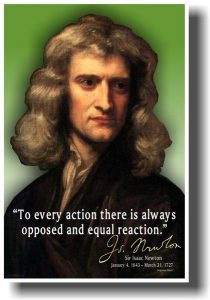 HERE's how I think ex-Presidents should act when out of office.  Want to know why our politics is so divided. It culminated with a eight years of THIS sort of rhetoric.  For every action, there is an equal and opposite reaction. Since the confirmation hearings of Judge Bork, the tit for tat battles have been ratcheting up in America. Sprinkle in redistricting that makes Congressional seats lifetime jobs, huge money from Unions and Corporations flooding politics, decay of States Rights, fractured and biased news bubbles and an electorate that will un-elect anyone who tells them 'no' and is it any wonder we are at this point in American politics?
Faith and Spirituality
First, an amazing podcast series from Krista Tippett, On Being:
Men of all ages say Richard Rohr has given them a new way into spiritual depth and religious thought — through his writing and retreats. This conversation with the Franciscan spiritual teacher delves into the expansive scope of his ideas: male formation and what he calls "father hunger"; why contemplation is as magnetic to people now, including millennials, as it's ever been; and how to set about taking the first half of life — the drive to "successful survival" — all the way to meaning.
White Evangelical Christians helped secure the election of President Trump. Many said that his views on abortion were decisive, overriding concerns they had on other matters. But to be Evangelical is not one thing, even on abortion. This conversation about Christianity and politics with three generations of Evangelical leaders — Shane Claiborne, Greg Boyd, and the late Chuck Colson — feels more relevant in the wake of the 2016 election than it did when we first recorded it. We offer this searching dialogue, which is alive anew, to a changed political landscape.
Paul Harvey – If I Where The Devil 1965
We've played this on air and it sparked a great discussion. The radio legend, Paul Harvey broadcast this commentary in 1965. It's titled, if  If I Were The Devil. Sort of spooky.
Bishop Fulton.J.Sheen was an early adaptor of preaching on TV. He started in the 1950's and with a chalk board and a dry wit. Bishop Sheen informed Americans about how faith should work in your life. Almost 60 years later, his message is still fun and informative. You can bet he was Classically educated.
Salpointe Graduation homily from Fr. Bill Harry – HERE
That is what the last four years have been about: learning how you can participate in building the Kingdom of God! You have changed an awful lot in the last four years—perhaps more than you will change in any other four-year period of your life. And all of the energy of Salpointe—its staff, its teachers, its administration— has been focused on making sure that you are prepared and passionate about getting out there and doing your part in building the Kingdom.

You might be saying: "That is what I was preparing for these last 4 years? Are you kidding me? I was focused on getting into a good college. I was focused on making the team." True. You were. Those are important as well. But behind that we were focused on getting you prepared to go out into the world and to make a genuine difference. Not to take your place in that world. But to create your place in our world using your God given talents.

We need more people in our world who are willing to listen to other peoples' stories, to get to know the life experiences of others and then respond with their whole hearts. Don't just give lip service to your faith in God. Allow your faith to transform you. Grow to love the people you inhabit this planet with— they might think differently than you do, they might look different than you, they might speak a language you cannot understand, they might even wish you harm— but each human being on this planet is created in the image and likeness of God and each one is a child of God. And when you come to realize that and believe it and live your life in accordance with what you believe, everything will be different. Although society may be saying you need to conform, you will know exactly what you need to do to stay true to who you are!

I think your teachers would agree that if you walk out of here today conscious of who you are and what you stand for, with a passion for living justly and peacefully, then you and we have done our jobs. But if you can only recite mathematical formulas or the dates of major world events, or only know how to play a sport, but have no empathy for those around you, then someone has not done their job successfully.

The Class of 2017. Sitting in front of me this morning are not only future doctors but, I hope and I pray, doctors who are going to help care for all, especially those who can least afford it. In front of me are not only future economist but, I hope and I pray, economists who will work to build a economic structure that is fair to all. In front of me are not only future creators of new tools for communication but creators who will renew our ability to communicate the Truth. In front of me are not only future teachers but teachers who will teach to enable young people to reach their dreams. In front of me are some who will live their faith commitment radically— so that our world really does have a chance of transforming back into the loving and just world that God first created. Whatever your career you choose, choose that career  because it will allow you to live intentionally, witnessing to God's presence within yourself.

This is what it means to be a truly loving human being. And that knowledge of how and that commitment to do good is the enduring gift that I hope you take away from Salpointe Catholic! As _______ proclaimed to us from the beautiful reading from Ecclesiastes— there is a time for everything. Now is your time!

Congratulations to each of you and to your families. May God continue to bless you each day of your life—as you seek to do God's will in our world.        Amen.
Conversations with Tyler – Learn about Judaism – HERE
Conversations with Tyler is another one of my favorite thinkers. His long form podcast takes eclectic thinkers at the top of their particular field and shoots all sorts of questions on their familiar topic and many others. This is one that made me understand the Jewish faith a lot better.
This interview on Econotalk is Tyler explaining how the creative aspects that once fuel America is not as dynamic – HERE
Bishop Fulton Sheen was one of the first TV evangelists. From the 1950's to the 1970's he brought the Catholic message to families in the Tri State area.  He's pretty funny in a Bishop sort of way.
Economics
I love economics and how economic theories have advanced and declined over the generations. Perhaps one of my favorite communicators on an economic theory I subscribe to is Milton Friedman.  Friedman's 10 part series that that played a few decades ago.  In the series he weaves stories and is faced by a panel of peers that agree and disagree with his beliefs. He's famous for many analogies but the pencil manufacturer is probably one of his most famous.
Friedman's appearances on Phil Donahue, the Oprah of his time brought economics to the masses. His debates with Phil are very telling in Donahue's leanings and how amazing Milton was as the art of debate:
Friedman's 10 part series on PBS featured great stories, Milton's philosophy and a debate panel of economic experts that are for and against his theories.
Friedman on the Road To Serfdom – HERE and Friedman vs Bernie – HERE
Where Friedman was at his best was during a college campus Q&A session. Here's one of the my favorites:
And Milton on what is America:
The debate of the last 100 years has been John Maynard Kaynes and F.A. Hyack regarding their boom and bust cycles and the roll of government intervention in markets through interest rate manipulations. These two economic rap videos make it fun to learn the philosophies. Sadly, Keynes has dominated and $20 trillion later what do we have to show for it?
and part 2
Here's a deeper dive into Keynes and Hayek.
I'm pretty contrarian on where we are as a county. The role of central banking in the last 45 years will be looked on as having major manipulations of markets. Between debt loads, crony capitalism and easy money policies, we are so far removed from reality it scares me. This will not end well, the markets always corrects itself.
Some of the thought leaders that I seem to be agreeing with more and more include Richard Duncan. Here's an interview he did with Gordon T Long:
Another contrarian that has actually been a major player in the Reagan administration that I follow is David Stochman.
Jeromy Grantham is the co-founder of GMO capital. His quarterly newsletter is a must read. Here he is with Charlie Rose:
I got to say that when the latest Krista Tippett podcast interview featuring Glenn Beck came on I immediately thought ….nope, can't do it.  After listening I have to say his journey and his summation of where we are as a country is spot on.  Like Beck, I spent years on the air in conservative talk radio. Day in and day out for 7 years I devoured every bit of news, followed the story of the day, spun, entertained and started to see patterns. Like Glenn, the intense journey of a daily radio show can really change a person. The very nature of talk radio is focusing on the negative. I started my media career at the election of Barack Obama. During his entire presidency I had a ring side seat.  About 6 years in, I started to see these major patterns that really started to paint a dark picture on the future of our society. I compiled the patterns and am in the process of putting the concepts into a book.  The book intro is open to view on this blog – HERE.  In this interview, Beck opens up, sees his role as fear mongering entertainer and the damage he'd done to the country.  Like Beck, after the craft of interviewing is perfected, once your covered the outrage of the day for the 1000th time, after the ego has been built up and the adorations have been logged you start to look at your role as a thought leader. You start to realize that you are now part of the the problem and ultimately part of the solution.  I tuned out from Beck because to me he was entertainment and I'm hungry for knowledge and explanations. After this interview, his vulnerability and his realization of his mistakes came across loud and clear. Today I bought one of his recent books and I'm going to start listening again. His journey is my journey and I really really get where he's coming from. Glenn Beck and Samantha Bee – HERE
If I'm going to reference economic theories that I subscribe to, I would be remiss if I didn't dig into the ideas of Adam Smith.
History
Does history repeat itself?  Kitty Werthmann has an amazing story about her early life in Nazi Germany.
I've been really keying in on the Revolutionary War in America. The characters, the stories and the events that lead up to the Declaration of Independence are fascinating to study.  The balance of power, the upper and lower chambers, the role of States rights in a federalist system are all derived from the study of civilizations of the past. The Roman and Greek influences on the Founders of the USA are evident throughout the founding of America. Some of the books I'd recommend on the revolution and the founding of America include:  A Leap into the Dark by John Ferling,  Founding Brothers by Joseph Ellis, and any number of the David McCullough stories.  Here's a great video that encapsulates how amazing the idea of America really is historically;
Speaking of Founding Fathers, one of my go to podcasts, Mises Weekend covered the genius of Thomas Jefferson with historian Kevin Gutzman:
To go way back, Victor Davis Hanson put events of today into perspective by understanding the events of the past. This Book TV is long but really important to watch and tie back to events of today.
and here:
And a lecture on the Greeks that lead to the American Founders and 3000 years of Western Thought:
Health and Family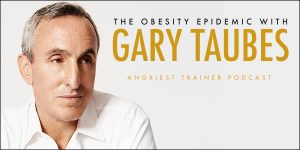 Gary Taubes
made the argument that CARBS are the reason for obesity and the rise of diabetes. He brings an anthropological analysis to his argument. I happen to agree with him;
The intersection of healthcare and economics –
HERE
Sick – Fat and Almost Dead
:
HERE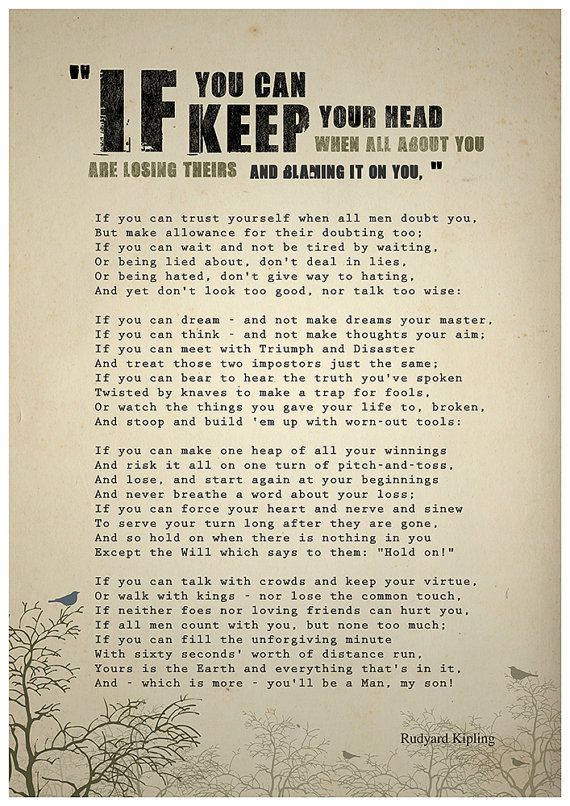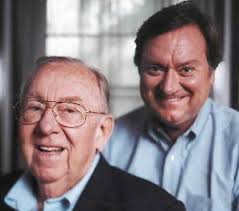 An amazing archive interview from Diane Rheem with Tim Russert.  This book and Tim's explanation of his Dad is moving.  Big Russ grew up in the Depression and is from the silent generation.  Here's Tim explaining his Dad, Big Russ.  So for my Dad, my Granddads and to hopefully be the Dad in that models the Big Russ life.
 Tim Russert on Big Russ –
HERE
Business Principals
Here's why I don't invest in or believe in the Stock Market, guys like Cliff Asness are hyper focused on taking rookies like me for a ride..  Guys like these are way way better than I'll ever pretend to be. I took a course in options trading of the SPX and learned a fun system. I played with fake money and did great. A bunch of friends played with REAL money and did absolutely amazing…for a while.  That's why my philosophy in business is to go slow in and get out quick if things aren't working.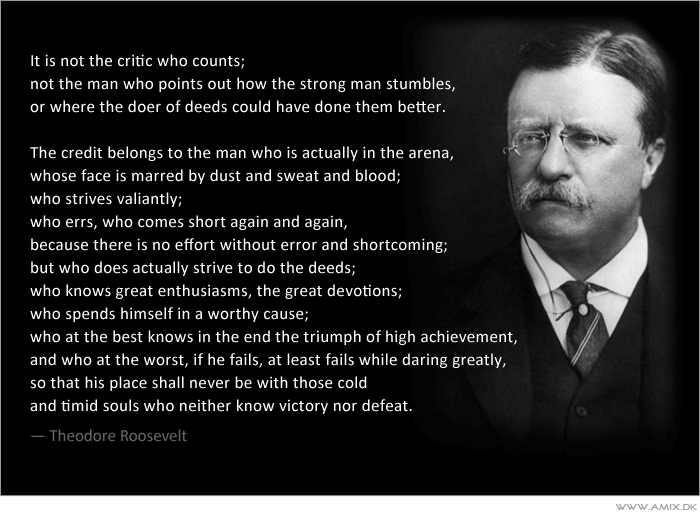 Every business I go into happens after hundreds of hours of research and on the ground discussions of people already in the business. What I do is the epitome of high risk. Business start ups are the hardest of the hard. Many people may have a good idea but I've been able to build a business from an idea, over and over again.  To then scale up is even harder. To be in business longer than 5 years where 90% fail is even harder. I've hit the 5 year mark six times.  Some people are good l I've done it a dozen times.
One of my favorite documentaries on a business visionary is Slingshot the story of Dean Kamen, the inventory of the Segway.  The story chronicals his quest to cure the biggest problem facing the third world…clean water. Please watch this documentary and realize that it takes Dean Kamen's to take the road less traveled.  The entrepreneur, inventor and business pioneers from the past and from today will make society a better place to live.
I've been drawn to Seth Godin and his philosophy around education, the future and what society needs in the future. Are you an artist? Give this a listen and start growing your inner artist!
One of my favorite podcast is Entreleadership. It's part of the Dave Ramsay network.  This interview with the CEO of Ace Hardware nails what it means to run a successful business. Listen closely, this interview:
As a CEO and having done turn arounds, the key to fixing and growing a company is building out a great team and focusing on building a great culture. I stumbled upon 5 Dysfunctions of a Team by Patrick Lencioni and loved the way he uses story to teach a lesson. His new book points out how to be humble and hungry.
I'm not a real sports fan. The only sport I've really ever gotten into is college football. I'm a big Notre Dame fan and have been to South Bend on a number of occasions and actually stayed in one of Knute Rockne's homes. Nortre Dame football is something special I share with my Dad and brother in law. I enjoy college football because it is fraught with errors and mistakes. I enjoy the drama built around recovering from those mistakes. I find the NFL too produced and frankly too perfect.  Sports in general is the one place in society that where you get a head on pure talent. Your education, your family upbringing or what neighborhood your grew up in means nothing. Talent is everything. That's why I like it.
I enjoy and understand the ranking system found in College football. The ranking  allows a novice to pick up a game and immediately understand the drama between the teams. I love the age long rivalries and in state matches.  Michigan, Ohio State, Alabama, USC all have dominant systems but each has stumbled and had to rebuild. Those long dynastic dramas playing out are amazing to watch.
So with all of the above explanations, there is no one bigger to me in football than Lou Holtz.  Here's one his better interviews:
Want to know what the future of the world is going to look like? Check out the analysis by Elmor of Generation Z. Their still in elementary school but they will eventually rule the world.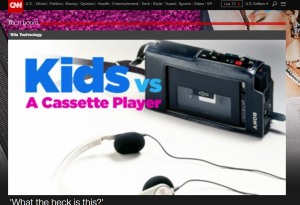 I grew up in the 1980's.  Grandson of a Butcher, the son of a Butcher, a transplant to Arizona via Wisconsin. Our entire family and community where JFK Democrats. From an early age I identified with the Republican philosophies and with a huge streak to chart my own course as an entrepreneur.  I grew up on Reagan and American exceptionalism.  Check out the CNN 80's series to get a sense of the time that formed who I am.
Watch it HERE

I listen to and learn a lot from Entreleadership podcast. I have researched a number of personality assessment systems and have implemented 16 Personalities . This is a powerful tool for any family or business.  Ian Morgan Cron did a large study of CEO's and found that the highest predictor success is knowing your own strengths and weaknesses. Give a listen HERE.
The Future
Battery Technology
Major breakthroughs in battery technology will change the world as we know it. From electric cars to your cell phone, the limits of lithium ion batteries have stalled out the ability to truly move away from the combustible engine. I'm watching closely for a major breakthrough in battery technology. This may be the first step:
It will still be a while before we see "holey" graphene batteries in real-world devices, said Duan, who calls this paper "a critical step, but just a starting point toward commercialization." Looking ahead, he could easily see niobia-based batteries that charge up to five or 10 times faster than today's lithium-ion cells. And batteries made with energy-dense materials like silicon could power laptops for 20 or 30 hours on a single charge, and triple the driving range of an electric vehicle.

"I think this really gives us a pathway toward using these high-performance materials in real-world devices," Duan said.
Nuclear Power
The next technology has a lot of history and was once a movement that looked like it could change the way we power the earth…nuclear.  America is way behind the nuclear power curve. With tech advancements and reuse of much of the waste we used to have to store, nuclear has real potential to change the globe. If you haven't seen Pandora's Promise you need to.
Inc Magazine 2025 advancements I think we'll see come to fruition:
1. Dementia Declines

Overall, this particular report places great faith in science's ability to prevent disease by better understanding the human genome. One of the biggest boons from that improved understanding will be a reduction in degenerative disease such as dementia and Alzheimer's. So far, researchers have been able to identify specific chromosomes that cause different forms of the dementia. The most oft-cited research since 2011 has been about a chromosome known as 9P, which has been linked to two forms of dementia.

6. The internet of (every)things

We think we live in a connected world. A decade from now, we'll wonder how we were ever so isolated. "Wireless communications will dominate everything, everywhere," says the report. "Imagine the day when the entire continent of Africa is completely, digitally connected," which it predicts will occur in 2025. All this will happen thanks to improved semiconductors, changes in 5G technology, and supercapacitors that will be able to store much more energy for later release than the current generation of capacitors.
8. The cure is no longer worse than the disease

By 2025, says the report, cancer patients will no longer have to choose between living with a fatal disease and enduring treatments that can quickly become intolerable. The pharmaceutical industry has been working toward a goal of personalized medicine, developing drugs that target specific molecules. As medical tools become more targeted, they'll engage only the molecules necessary to combat the disease, sparing healthy ones and leading to treatments with far fewer negative side effects.
 Work Life Balance
I grew up on a farm and in a small town in Wisconsin. The life was simple, creative and the work was hard. There is something about working with my back instead of my brain that I miss and that I enjoy.  Lately, I've been called back to that life. I'm working hard to bring that experience back to my family…whether they like it or not!  For those of you that haven't exprienced a life on a farm, HERE's a great blog that explains the hard work and amazing rewards of farm life.
Slowly but surely I hope to build a barn, small home and raise cattle in Patagonia, Arizona.  The region is called the Sky Islands and it's rich with birds, wildlife and ranching.  Our property is full of 100+ year oak trees and it's nestled in a valley surrounded by red rocks.